Our people make a better world

At Otago Polytechnic, we work collaboratively and are well connected locally and globally, striving always for excellence. We are proud to be making a better world together.
Kia ora
At Otago Polytechnic

| Te Kura Matatini ki Otago

, we believe our people make a better world.
We are guided by our values of caring/manaakitaka; courage/māia; accountability/takohaka; and empowerment/whakamanataka. And are proud to be a leader in high-quality, career-focused education.
Learners are at the heart of everything we do. We consistently get some of the highest student achievement and satisfaction results in Australasia. And employers love our graduates because they are work-ready, capable and confident. They are global citizens who care about making a difference - enriching the communities, industries and sectors they are part of.
Our teachers are innovative, expert and passionate; many join us from industry with extensive skillsets and connections and achieve higher-level teaching skills by completing a Graduate Diploma in Tertiary Education. With online tools, blended delivery options and pathways from foundation through to postgraduate; time, distance and previous learning are no barriers to gaining the education you want.
We are highly active in the field of applied research with our researchers and their students contributing to professional and community networks nationally and internationally.
Collaborations are at the centre of our philosophy for learning and growth and our commitment to sustainability plays a major role in everything we do, influencing both day-to-day operation and our future decision-making.
Our numbers speak for themselves!
---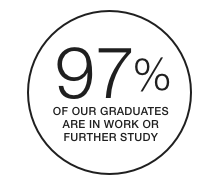 Our students are extremely likely to get where they want to go in life. Our latest Graduate Destination survey found 97% of our graduates overall are either employed or undertaking further study! And this includes 98% of Māori and 97% of Pasifika graduates in work and/or further study.
Source: Otago Polytechnic Graduate Destination Survey, 2021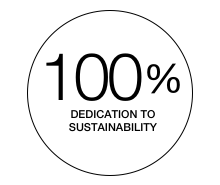 Sustainability is for decision makers and individuals interested in leading change – that's our people!
We're committed to making a difference to the environment. Our goal is to continue to minimise our environmental impact and to encourage others to embrace sustainable practice.
Take a stroll through our edible living gardens to pick some fresh herbs, explore composting options over at 'Pōpopo Wormporium', our onsite worm farm, and grab a coffee and a bite to eat from Eden, our single-use free, cafe in The Hub.
We are proud to maintain consistently-high student satisfaction levels, as measured by our annual Student Satisfaction Survey. The latest results show that 92% of our learners are satisfied with the services we provide.
Source: Student Satisfaction Survey, 2021

Independent researchers interviewed 58 community and industry stakeholders about Otago Polytechnic. Their responses resulted in a 100% willingness-to-recommend score – almost unheard of in any sector.
Source: Mobius Strategy and Research Report 2019

With programmes that offer both theory and lots of hands-on learning, our graduates are work ready and highly employable! As well as certificates and diplomas, we also have have 43 degree and postgraduate qualifications, which are the same as those at universities– we even offer a doctorate.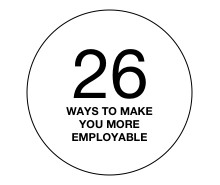 Working with industry, we've identified the 26 capabilities that all employers value in staff. Our new online tool, i am capable, allows you to build an online profile which showcases these skills so that you are instantly employable and ready for work – with the evidence to prove it!

Our students learn from some of New Zealand's finest tertiary teachers. Over the past 14 years, 21 of our teachers have been awarded prestigious national Tertiary Teaching Excellence Awards from Government. Many of our teaching staff join us from industry with extensive skillsets and must validate their teaching skills by completing our Graduate Diploma of Tertiary Education (Level 7).

With over 8,000+ students and 650 members of staff, each campus has its own character. Our Dunedin and Central Otago campuses cater to both domestic and international students, while our Auckland campus is dedicated to international students. And of course, there's loads of options for studying online to fit around your lifestyle.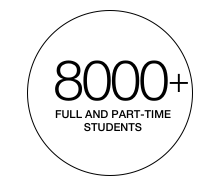 Surround yourself with like minded students, all starting their study journey just like you.
Make new friends, find new hobbies, and enjoy the student experience our campuses have to offer.
Statistics: Otago Polytechnic Graduate Destination Survey 2019.

There's no chance you'll be overlooked in our small, focused classes! Our average teacher-to- student ratio is 1:16 – meaning you'll be well- supported academically.

When our students are struggling – inside or outside class – we are there to help. We have more than 20 dedicated staff experts in programme selection, career advice, learning support, counselling, disability and wellbeing support, Māori and Pasifika support – and more!

Our learners can now select a third gender option on the Otago Polytechnic application form – D for gender diverse. Before April 2019, this wasn't an option at any New Zealand tertiary institution. We are proud to be re-certified with the Rainbow Tick, which recognises Otago Polytechnic as a safe place to work and we won the Impact Award at the inaugural Rainbow Excellence Awards.
We are the first tertiary provider to create and adopt a Māori Language Strategy / Te Rautaki Reo Māori. And there is strong demand for our micro-credentials in cultural competency, Treaty of Waitangi, te reo and tikaka Māori.

International study and/or work experience is increasingly sought-after in the global marketplace, not to mention the personal growth and development advantages. Our students can apply for a range of exchange programmes with our 80+ international partner institutions.

Who better understands what it's like to study here than a current student? Our student ambassadors can be found at open days and events, sharing their experiences with prospective students and their families.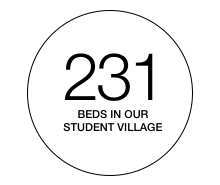 Te Pā Tauira, our Dunedin Student Village, is a home-away-from-home for our students, providing comfortable, stylish, and secure accommodation. We also have modern, on-site accommodation at our Central Otago Campus.

Otago Polytechnic became the first educational sector recipient of the highly-prestigious Performance Excellence Study Award (PESA) in 2018.
The PESA involves rigorous examination by New Zealand and United States examiners to determine organisational excellence by world-class standards.

We have adopted 13 of the United Nations' Sustainable Practice Goals. We also spearheaded the successful bid for Otago to be named a Regional Centre of Expertise in Sustainability by the United Nations University. This initiative has resulted in a unique partnership which brings together educators, local authorities and a wide range of industry players all committed to addressing the UN's Sustainable Development Goals.

Otago Polytechnic contributed $464.35 million to the Otago economy, according to our latest Economic Impact Report.