CCTV (Closed Circuit Television) at Otago Polytechnic Limited Sites
Approval Date
1 December 2020
Approved By
Chief Executive
Next Review
30 November 2022
Responsibility
Deputy Chief Executive: Corporate Services
Baldrige Criteria
Workforce focus
Purpose
Otago Polytechnic Limited provides a safe and secure environment to protect its staff, learners, and physical resources by providing appropriate security measures. The use of Closed-Circuit Television (CCTV) may assist in the provision of security by detecting and capturing evidence of crime, actively deterring crime. This security measure may allow a quick response to emergency situations or be used to investigate serious incidents at Otago Polytechnic Limited sites.
The policy aims to follow best privacy practice to ensure that any CCTV images captured, collected, and stored for security reasons are handled in a confidential and private manner that protects an individual's privacy at all times. This policy deals with non-covert, public spaces, and semi-public spaces (see definitions below).
Policy
Definitions
CCTV means a camera surveillance system which captures non-covert CCTV footage in public and semi-public areas of individuals or information about individuals and stores them temporarily for review by authorised Otago Polytechnic Limited staff for the purpose described above.
Non-covert means CCTV that is visible and the people being monitored know about it. For example, individuals can see the CCTV and there is a sign informing them about the camera.
Public spaces means spaces that are completely accessible to the public such as streets, footpaths, and public paths.
Semi–public spaces means spaces that are accessible to the public during normal opening hours of Otago Polytechnic Limited
Incident means an action by a person or persons which is illegal under New Zealand laws or statutes and/or has caused, or could cause, harm to people or property on any Otago Polytechnic Limited site.
Privacy Officer role is held by the Te Kaihāpai, Otago Polytechnic Limited. Responsible for the compliance with this policy and for filling the role of Privacy Officer as described by this policy.
Authorised Personnel are Otago Polytechnic Limited staff that have been authorised by the Privacy Officer to access footage from the CCTV camera system.
Policy
1. CCTV is operated to provide protection and improve safety for individuals and to prevent crime.
2. The placement of any and all CCTV equipment will be approved by the Privacy Officer and will not unreasonably intrude on the privacy of individuals.
3. Signage advising of CCTV equipment placement will be installed in places to give individuals clear warning before they enter any area covered by such equipment.
4. CCTV footage will be viewed only by authorised personnel who have first sought permission, in the form of a written request to the Privacy Officer, and only based on a reported or reasonably suspected incident on a need to know basis or for the purposes of regularly checking the system is operational.
4.1 The ability to meet any such request will be limited by the ease of access to the footage and by the need to protect other people's privacy. If a request to view the footage is unable to be granted without unreasonably breaching others' privacy, a written description may be provided of what they are doing in the footage.
4.2 Any formal request to review CCTV footage will be processed as soon as possible and no later than 2 weeks following date of suspected incident.
4.3 Each time footage is accessed it will be recorded in a log, overseen by the Privacy Officer and the CCTV footage must be viewed in a secure and private environment.
5 Any incidents or misconduct detected by CCTV will be handled in accordance with the relevant policies such as MP0444 Resolving Performance Issues (for staff) and AP0602 Learner Discipline (for learners).
6 Any criminal activity detected by CCTV will be forwarded to New Zealand Police for investigation.
6.1 The New Zealand Police may request access to view CCTV footage. Such request will be granted on production of a warrant or in such circumstances as the Otago Polytechnic Limited Privacy Officer deems reasonable.
7 All CCTV footage will be securely deleted except where an incident or suspected incident has been identified, and the Privacy Officer has approved, a portion of footage is to be retained for resolving that incident.
8. Processes for placement of cameras, storage and access to CCTV footage will be evaluated annually by the Privacy Officer, or delegated to authorised staff or independent external auditor, to determine the effectiveness and continuing viability or need for upgrade. Included in this evaluation will be a review to ensure that authorised staff are complying with policies and to identify any training or retraining needs.
9. Any learner complaint about the CCTV system will be received in accordance with the formal complaints process as per Policy Resolution of Learner Complaints.
10. Any staff, contractor or visitor complaint is to be forwarded in writing to the Privacy Officer.
References
Policies
Learner Discipline and Exclusion
Resolution of Learner Complaints
Disclosing Personal Information about Staff and Learners
Hazard Management
After Hours Safety, Security and Building Access
Resolving Performance Problems
Harassment and Bullying Prevention and Management
Signature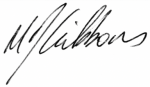 Approved by:
Dr. Megan Gibbons
Chief Executive
01/06/2020