Drug and Alcohol SOP
To be read in conjunction with
Approval Date
1 June 2020
Approved By
Chief Executive
Next Review
30 November 2022
Responsibility
Deputy Chief Executive: People, Culture and Safety
Purpose
To provide information on:
Safety Sensitive Activities

Reasonable Cause Indicators
Procedure
Safety Sensitive Activities
Definitions of Safety Sensitive Activities include but are not limited to;
1. Operating and/or using any Machinery, for example but not limited to:
a. Lathes, mill drills, band saws, welding equipment, furnaces, and automotive equipment
b. The use or demonstration of sports, gym, and all adventure equipment,
c. Hospitality equipment,
d. Arboriculture equipment including ropes and chainsaws,
e. Use of needles on patients, including animals
f. Testing live equipment – electrical engineering
g. Working on scaffolding or at heights.
h. Hand tools e.g. hammers, chisels, drills
2. Driving Otago Polytechnic Ltd vehicles, hire vehicles and personal vehicles used for Otago Polytechnic Ltd business.
3. Decision making likely to have adverse effect(s) on the recipient.
4. Charged with care of others who are dependent and/or vulnerable.
5. Laboratory work, which includes (but not limited to) mixing or using chemicals
When learners are on placement, and the organisation where they are located has its own Alcohol and Drug Policy, that organisation's Alcohol and Drug Policy is followed in the first instance. Where no policy exists on placement this Otago Polytechnic policy is deemed to be in place.
The Executive Leadership Team and the Otago Polytechnic Director: People and Culture will use their discretion to determine whether or not an activity is safety sensitive or non-safety sensitive, and whether this policy should apply to any activities not referred to above. The application of this policy to any activity will be clearly communicated to all learners and staff at the commencement of the activity.
Reasonable Cause Indicators
Examples of physical symptoms or behaviours that may be indicative of being under the influence or impairment of alcohol or drugs, may include, but are not limited to:
· Odour of alcohol or drugs
· Bloodshot eyes
· Hangovers
· Slurred speech
· Increased health problems or complaints about health
· Emotional signs – uncharacteristic outbursts, anger, aggression
· Violent behaviour
· Changes in personality
· Changes in alertness – difficulty with attention span, impaired or reduced short term memory
· Reduced ability to perform tasks requiring concentration and co-ordination
· Impaired motor skills
· Changes in appearance – clothing, hair, personal hygiene
· Involvement in various minor accidents
· Going to the bathroom more than normal
· Defensive when confronted about behaviour
Other concerning behavioural signs (not necessarily alcohol/drug related)
· Excessive and out of character irritability
· Unexplained ongoing absences or lateness
· Depression
· Dizziness
· Intense anxiety or panic attacks
DETERMINING REASONABLE CAUSE
From your observation is there a risk to the health and safety of this person and others? YES / NO
Are you satisfied that it is reasonably possible that the risk is a result of the possible use of drugs or alcohol? YES / NO
Refer to reasonable cause indicator trained personnel and formal leader.
Signature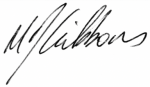 Approved by:
Dr. Megan Gibbons
Chief Executive
01/06/2020