Information Management
Approval Date
28 July 2022
Approved By
Chief Executive
Responsibility
Deputy Chief Executive: Corporate Services
Baldrige Criteria
Operations
Purpose
To define principles and responsibilities for ensuring Otago Polytechnic Limited's (Ltd) information is managed as a corporate asset to meet legislative requirements, business needs and stakeholder expectations.
Scope
This policy applies to:
All staff members (including employees, contractors, consultants, and authorised third parties) and Otago Polytechnic Limited Board Directors (Board).
All aspects of Otago Polytechnic Limited's operations no matter where they are carried out (onsite, working remotely etc).
All business applications used to create and capture information and records.
Definitions
'Archives New Zealand' means the department of state responsible for managing public archives and setting standards around public records under the direction of the Chief Archivist.
'Chief Archivist' means the Chief Executive of Archives New Zealand, with the function of exercising leadership in information management in public offices and in management of public archives in New Zealand.
'Disposal' includes destruction, submission to the Chief Archivist for assessment as a public archive, or retention as public archive.
'Public Records' means information created or received by a public office in the conduct of its affairs, and includes records created or maintained digitally. This excludes records not covered by the Public Records Act, i.e., Teaching and Research materials generated by academic staff or learners.
'Information and Records' means information created or received in the transaction of business. Information and records may be in any format – paper-based, digital documents, data, excel spreadsheets, emails, photographs, etc.
General Disposal Authorities (GDA) refer to the disposal authorities issued by the Chief Archivist of Archives New Zealand. A GDA sets out the authority and criteria for retention and disposal of specified records not listed in the sector-specific authority. This includes People and Culture, Finance, and other common corporate records.
Te Pūkenga NZ DA424 refers to the sector-specific disposal authority which sets out the authority and criteria for retention and disposal of records specific to Institutes of Technology and Polytechnics.
Policy
Otago Polytechnic Limited is required under the Public Records Act to have an information management programme. This programme is a management framework consisting of policy, procedures, systems, and training to ensure consistent and compliant information management for the benefit of Otago Polytechnic Limited.
All staff members and Board are responsible for the management of Otago Polytechnic Limited information and are required to comply with this policy as part of Otago Polytechnic Limited's overall information management framework.
Otago Polytechnic Limited and any organisations contracted to deliver services on Otago Polytechnic Limited's behalf will create and maintain full and accurate records of its affairs, in accordance with normal prudent business practice.
Otago Polytechnic Limited will maintain in an accessible form, to be available for subsequent reference, all records until such time as they may be legally disposed.
Otago Polytechnic Limited records will not be created or maintained in any personal or private storage services (e.g., Dropbox, Google Docs, USB storage devices etc.).
Otago Polytechnic Limited will not dispose of information and records until they have been retained for the minimum retention periods authorised by the Chief Archivist, as outlined in both Te Pūkenga NZ Disposal Authority DA424, the GDA 6, and the GDA 7.
All Otago Polytechnic Limited records created by Otago Polytechnic Limited and as defined by this policy, are the property of Otago Polytechnic Limited and not the individual staff members who created or received them.
Otago Polytechnic Limited supports the protection and safeguarding of information as guided by the Treaty of Waitangi/Te Tiriti o Waitangi.
Through the proper collection, storage, and protection of information, Otago Polytechnic Limited will ensure that the privacy and confidentiality of individuals are protected.
Staff members and members of the Otago Polytechnic Limited Board will be held accountable for accessing information inappropriately (i.e. without a valid business reason) and this is also covered by the Code of Conduct (refer to Resolving Performance Problems policy).
Access to information by members of the public and external organisations is governed by specific legislation (namely the Official Information Act 1982 and the Privacy Act 2020) and may be subject to other legal considerations.
Roles and Responsibilities
The following responsibilities exist for Otago Polytechnic Limited's public records:
Role:

Responsibility:

Tumu Whakarae/Chief Executive (CE)

The Chief Executive has the ultimate responsibility for ensuring Otago Polytechnic Limited complies with the legislative requirements for information and records management.

Executive Sponsor

The Executive Sponsor is responsible for the oversight and execution of all information management strategy and policy and processes.

Te Kāhui Manukura (TKM)/Executive Leadership Team

TKM are responsible for ensuring resourcing and funding is available within their portfolios to meet the requirements set out in this policy.

Heads of College Service Area leaders (or equivalents)

Heads of College/Programme Heads, Service Area leaders (or equivalents) are responsible for:

Ensuring records in their areas are managed in accordance with Otago Polytechnic Limited requirements.

Ensuring records and information in their areas are stored appropriately.

Ensuring no records or information are disposed of unless permitted by Te Pūkenga NZ DA424 or GDA 6 and 7.

Ensuring records of permanent value are identified and appropriately managed.

Chief Information Officer (CIO)

Information Systems Support (ISS)

Information Management Staff

Leading the development of strategy, and policy around information and records management at Otago Polytechnic Limited in conjunction with the Executive Sponsor.

Providing advice and training to staff on information and records management.

Ensuring auditing processes are in place to monitor information and records management.

Authorising the disposal of records as per the requirements outlined in Te Pūkenga NZ DA424 and GDA 6 and 7.

Ensuring the maintenance of business and information systems is consistent with the requirements outlined in this policy.

All Staff Members and Board

Adhering to the requirements outlined in this policy.
Approved by:
Approved by:
Dr. Megan Gibbons
Chief Executive
Date: 28 July 2022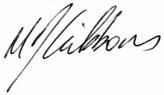 Policy Version V2: Previously Coded: MP0447.