Leave Management - (includes parental leave)
Approval Date
27 October 2022
Approved By
Chief Executive
Next Review
30 November 2024
Responsibility
Deputy Chief Executive: People, Culture and Safety
Baldrige Criteria
Workforce focus
Purpose
The purpose of this policy is to provide guidance for Otago Polytechnic Limited staff members and Formal Leaders as to the management of all forms of leave.
This policy applies to all staff except casual staff where only sick leave applies.
Policy
General Principles
All staff members must be afforded the opportunity to take sufficient breaks from work, to rest and recover from illness, and to carry out whānau (family) or other cultural responsibilities in the event of illness or bereavement within their whānau (family).
Staff members and their Formal Leaders must ensure that requirements relating to leave, as outlined in this policy, are actively managed so that, alongside the above principles, leave is managed in a fiscally sustainable and responsible manner.
Entitlements to Leave
Entitlements to annual leave, long service leave, sick leave, or discretionary leave (academic staff only) are set out in the staff member's employment agreement.
Annual and Discretionary Leave
3.1 The leave year is 1 January XX to 31 December XX. Annual and Discretionary Leave accrued during that time must be used by the 31 January the following year.
ME@OP will be used to determine the leave entitlements as of 31 January each year. The planned leave for the year must be entered into ME@OP before 1 March each year. Changes and updates to leave applications can be made at any time throughout the year ideally before October as long as the leave is still used within the leave year. Retrospective changes where staff members had leave booked in but did not take it will only be approved by the Formal Leader in exceptional circumstances.
Discretionary Leave must be used within the year it is accumulated and cannot be carried over. If Discretionary Leave is not used within the year it is accumulated, it will be forfeited.
4. Deduction of Leave
Leave will be deducted from the staff member's leave balance in accordance with the days entered into and approved in ME@OP. A confirmation email will be sent to the staff member.
A staff member must not substitute other approved days outside the system as ME@OP is an official record under the Holidays Act 2003.
5 Standard Close-down Period for All Staff
All staff members shall include in their leave plans the days that arise from the closure of Otago Polytechnic Limited over the Christmas and New Year period, unless they are required to be on duty. Please note professional/general staff will be gifted Otago Polytechnic Limited days over this period, whereas academic staff will need to book annual and/or discretionary leave to cover the period.
6 Annual Leave Carried Forward
Any Annual Leave carried forward must be applied for at the same time as planned leave by 1 March each year.
In exceptional circumstances a staff member may carry forward up to ten (10) working days of unused Annual Leave. Exceptional circumstances may include personal circumstances; or may arise from the operations of Otago Polytechnic Limited. The maximum of ten (10) working days must be approved by the staff member's Formal Leader and may carry conditions.
Annual Leave may only be carried forward when it has been entered into ME@OP by the staff member and approved by their Formal Leader.
7 Long Service Leave
Long Service Leave is for professional/general staff only, and if applicable will be shown on the staff member's leave balance within ME@OP at the date the entitlement becomes due.
It must be used within five (5) years of receiving the entitlement or it will be forfeited.
8 Time in Lieu
Time in Lieu is not standard practice at Otago Polytechnic Limited but may occur from time to time in extenuating circumstances. Time in Lieu must be approved, in writing, by the Formal Leader.
If a staff member considers their workload to be unmanageable, and unable to be completed within their normal working hours, they should raise their concerns with their Formal Leader. Time in lieu does not apply to this circumstance.
The following principles must be adhered to before entering into Time in Lieu:

The work is unforeseen, significant, unplanned, not standard and timeframe for completion is non-negotiable.
Prior approval from the Formal Leader must be obtained.
Time in Lieu must be taken within one-two (1-2) months it is accumulated, at a mutually agreed time or it will be forfeited (it cannot be carried over). This must be taken at a time when appropriate cover is available.
Recording and management of Time in Lieu is the responsibility of the College or Service Area and is not recorded in ME@OP.
9 Unplanned Leave – Sick, Domestic and Bereavement/Tangihanga Leave
The following actions are required to ensure the work area is informed and the requirements of the Holiday's Act 2003 are met with regard to the recording of leave:

Staff members will be responsible for ensuring unplanned absences such as sick leave, bereavement leave; domestic leave, etc. are notified to their College or Service Administrator or Formal Leader as early as possible.
Staff should indicate to their Formal Leader when they anticipate being able to return to work – especially in the case of bereavement/tangihanga leave.
The staff member must enter immediately in ME@OP when they return to work to ensure correct recording of leave taken.
10 Leave Without Pay (LWOP)
All paid leave (Annual, Discretionary, Long Service) must be used before an extended period of unpaid leave is commenced, and any annual leave accrued during the period of absence is to be used prior to the staff member's return to work. LWOP will be part of the total period of absence.
Any period of unpaid leave requires a written application to the staff member's Formal Leader. The application will be accepted or declined depending on circumstances of the application. Once accepted, the following conditions will apply:

Periods of unpaid leave will not accrue Discretionary Leave.
LWOP ten (10) days or more
An approved application for a period of unpaid leave exceeding ten (10) working days must be forwarded to People and Culture by the Formal Leader for a formal letter to be written. This must occur at least one (1) week prior to the start date of the leave without pay to avoid overpayment. If the request is not provided on time any overpayment will be recovered from the staff member in the next available pay.
LWOP ten (10) or less days
A period of ten (10) or less working days can be requested through Payroll, following approval from the Formal Leader, who will enter the leave into the system.
11 Jury Service Leave
If a staff member is summoned for Jury Service, they must provide a copy of summons to their Formal Leader
Otago Polytechnic Limited will facilitate the staff members attendance at Jury service The staff member to seek a deferral from Jury Service and Otago Polytechnic Limited will supply a written letter of support for that application for deferral.
A staff member shall return to work as soon as possible if not selected for Jury Service. All Jury Service must be recorded through ME@OP.
If a staff member is required to attend a Court on Jury Service, and on the production of a statement from the Registrar of the Court, they will be paid their normal salary for the days involved in Jury Service. The staff member will reimburse to Otago Polytechnic Limited all payments received from the Court excluding any reimbursement for travel, accommodation, or meals.
Parental Leave

Staff are eligible for Parental Leave under the conditions of the Parental Leave and Employment Protection Act 1987 and Paid Parental Leave Amendment Act 2004. Information can be found on the Ministry of Business Innovation and Employment.
Parental Leave will not apply to casual staff, or staff on a fixed term contract of less than six (6)
If a staff member is contemplating applying for Parental Leave they are advised to talk with People and Culture or their Union representative to determine their entitlements and seek more detailed advice relevant to their employment circumstances. All enquiries will be treated with confidence.
Employment agreements for replacement staff members will include information regarding the notice period given if the staff member advises they are returning to work early.
Return from Parental Leave
At the end of the parental leave the staff member must return to the contracted hours they were working prior to commencement of Parental Leave. If the staff member wishes to permanently vary the number of hours that they work.
A permanent reduction/variation to their substantive contract will need to be discussed with their Formal Leader, in conjunction with People and Culture, to see if alternative arrangements can be agreed, and a formal application will be required in writing. Otago Polytechnic Limited is not required to alter the hours of work.
The staff member is required to give a minimum of twenty-one (21) days' notice in writing of their intention to return to work or not as per the original return to work.A graduated return to work will be supported and will need to be discussed with their Formal Leader.
Parental Leave Grant

Entitlements for the Parental Leave Grant may differ according to the staff member's employment For those staff members covered by collective agreements you will receive the parental leave payment as detailed in the relevant collective. For staff covered by individual employment agreements the following shall apply.
The amount of the Grant is the equivalent of six (6) weeks' ordinary pay at the rate of pay and hours of work at the time of the birth of their child/ren and will be paid on application.
If both the staff member and the staff member's partner are employed at Otago Polytechnic Limited and are eligible for the payment, then they are entitled to only one (1) payment and must choose who will receive it. Only one (1) Parental Leave Grant will be paid during any twelve (12) month
In order to claim the Grant, the staff member must produce satisfactory evidence of the birth status of the child, adoption under the relevant statutes, or whāngai. A formal application (available on Tūhuno) needs to be submitted to People and Culture after the birth of the child/children. If the staff member is entitled to the Parental Leave Grant and resigns from their substantive position, or reduces their substantive position, at their request within six (6) calendar months of returning from parental/maternity leave, they will be required to refund the payment on a pro rata basis, based upon one (1) week (five (5) working days) forfeiture for each month or portion thereof not worked.

Donating Sick Leave
14.1 Sick leave can be donated to another permanent staff member or a staff member on a fixed term agreement, where the donee of the sick leave, or a dependent has a confirmed diagnosis of a long term, severe or potentially terminal illness and has or is nearing exhaustion of their own sick leave entitlement. A maximum of six (6) weeks sick leave can be received by the donee per annum.
14.1.1 Up to ten (10) days can be donated per donor, per year, but the donor must have a balance of at least twenty (20) days left available for them to take or be taken within six (6) months of their next allocation. Additional days can be donated in exceptional circumstances, and with the approval of the Deputy Chief Executive: People, Culture and Safety.
14.1.2 The days will only be taken from the donor as approved by the Deputy Chief Executive: People, Culture and Safety.
14.1.3 Sick leave donations permanently reduce the donor's accrued balance or entitlement for that year, whichever is applicable.
14.1.4. Staff leaving Otago Polytechnic Limited (e.g., have resigned or have indicated their intention to leave the Polytechnic) are not able to donate sick leave.
14.1.5 Unused Sick Leave will not be returned to the donor but will remain with the donee of the sick leave.
14.1.6 The Deputy Chief Executive: People, Culture and Safety on behalf of Otago Polytechnic Limited reserves the right to approve, or not approve, the donation of sick leave on a case-by-case basis.
References
Flexible Working Policy
Domestic Violence Policy
Individual Employment Agreements
TEU Collective Agreement
TIASA Collective Agreement
NZEI Te Riu Roa (Early Childhood Collective)
Approved
Dr Megan Gibbons
Chief Executive
Date: 27 October 2022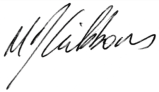 Policy Version: V5 Previous Code: MP0482