Snow and Ice Response SOP
Approval Date
1 June 2020
Approved By
Chief Executive
Next Review
30 November 2022
Responsibility
Director: People and Culture
Purpose
It is important to Otago Polytechnic Limited to:
· Provide safety certainty and timely information regarding hours of opening to students and staff on days when snow/ice disrupts driving conditions and services
· Ensure that Polytechnic operations continue as much as possible despite any disruption due to snow/ice.
Note: that when the Polytechnic is closed for the day in response to snow/ice, this does not constitute a day off and staff must be available for work (working from home or contactable).
Procedure
1. In the event of widely disruptive snow or ice conditions, the normal response for the Polytechnic will be a delayed opening time of 10.00 am and this decision will be made by 7.30 am by the Director: People and Culture after consultation with the Chief Executive and/or Executive Leadership Team members.
2. The decision to delay start will be based on police suggestion for people to stay home, whether buses are running, if schools have a delayed start, and if there are extensive road closures. Road information is available on 0800 444 449 or the NZTA website.
3. Only if the weather situation has not cleared and road closures remain, will the Polytechnic be closed for the day as many of our learners/staff will also need to care for children if schools are closed.
4. This decision will be made by 8.30 am and will be communicated via the Polytechnic website, Facebook, Moodle, announcement on Tūhono, email to all staff and announcements on The Hits 89.4, More FM 97.4 and Radio Dunedin 99.8 FM. It is the responsibility of all staff and learners to check these channels for updated information.
Communications
Dunedin
1. The Chief Executive will advise the Director: Marketing, Sales & Communications prior to 7.30 am to report if conditions in their own area would appear to require a delayed start or other action.
2. Once a decision has been made the Director: Marketing, Sales and Communications will contact radio stations, Internal Communications Advisor, Communications Advisors and Contact Centre Manager.
3. If conditions deteriorate or if core services (transport and childcare) are closed throughout the city, a delayed start may be upgraded to a full closure.
4. Note that Otago Polytechnic Ltd cannot ensure the accuracy of radio announcements so the authoritative source of, and first port of call for information is the Otago Polytechnic Ltd website.
5. It is possible that, even with a delayed start, specific courses or activities for learners will be cancelled for the day. Individual Heads of College will ensure that appropriate announcements are made through the Director Marketing, Sales and communications, Moodle and by email.
Central Otago
The Central Otago Head of College is responsible for decisions, communications, and public announcements regarding the Central Otago Regional Campus.
The current procedure is:
a. The Head of College (or nominated delegate living in Cromwell), makes the decision and is responsible for communication.
b. As staff travel from Queenstown, Wanaka, Alexandra and even Roxburgh, a decision is taken as early as 6.00 am.
c. A cancellation notice is issued via email and radio station Media Works 03 901 6200 which covers the Central Otago area, at about 6.15 am.
d. It is more common that the Cromwell Campus must close early to ensure that people can get home from work.
Signature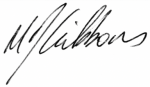 Approved by:
Dr. Megan Gibbons
Chief Executive
01/06/2020