Vision Care policy
Approval Date
1 June 2020
Approved By
Chief Executive
Next Review
30 November 2022
Responsibility
Deputy Chief Executive: People, Culture and Safety
Baldrige Criteria
Workforce focus
Purpose
Otago Polytechnic Limited is committed to minimising preventable eye fatigue and impact/hazardous substance/radiation injuries to eyes by providing a safe and healthy work environment through systematic hazard controls including elimination, and minimisation.
Policy
1. All Otago Polytechnic Limited staff must complete the Computer Safety Training module via Moodle every three (3) years.
2. Staff who experience difficulties in the setup of their workstation after completing the online module can request assistance from:
2.1. Another staff member in their area.
2.2. Their Safety and Wellbeing Representative.
2.3. From Safety & Wellbeing, through a request for a formal workstation assessment via service@op.ac.nz which may include an assessment of lighting levels and/or an ergonomic review of work methods, and/or a discussion about any potential vision issues.
Please note: degeneration of eye-sight due to age or a diagnosed medical condition is not covered by this policy.
3. If prescription glasses are required, or UV protection is required for staff working outside for more than one (1) hour per day then reimbursement up to $150* may be available. Claims are limited to one (1) every four (4) years. (Refer to Tūhono for guidelines).
4. In addition, staff who work in a workshop, radiation, biological, or chemical hazard areas, with the potential for impact, damage, or injuries to eyes are entitled to reimbursement up to $500* for prescription safety glasses. Claims are limited to one (1) every three (3) years.
5. Safety glasses are provided to all staff as part of the requirements under the Health and Safety at Work Act 2015 and shall be worn when working in high-risk areas and with high-risk materials, e.g. biological material.
* For information on how to request a subsidised vision test or reimbursement for prescription eyewear refer to Tūhono People Culture and Safety Health and Safety How We Can help / Vision Care
6. Staff will regularly review eye hazard management. The focus is on eliminating or minimising the hazards.
6.1 Where elimination and minimisation measures are not practical, and where high impact work is occurring that may cause damage or injury to eyes, then approved eye protection such as safety glasses or over-glasses, which are rated specifically for high impact, must be worn by staff, learners, visitors, and contractors at all times. Where protection of the face is required, a face shield will be worn over the safety glasses
6.2 Staff who need to wear prescription lenses in a hazardous work area are required to wear approved safety over-glasses or wear prescription lenses and frames which meet AS/NZ Standard 1337.6. Where protection of the face is required, a face shield will be worn over the safety glasses.
Signature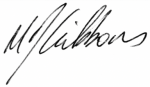 Approved by:
Dr. Megan Gibbons
Chief Executive
01/06/2020
Policy Version V5.01: Previously Coded: MP0409