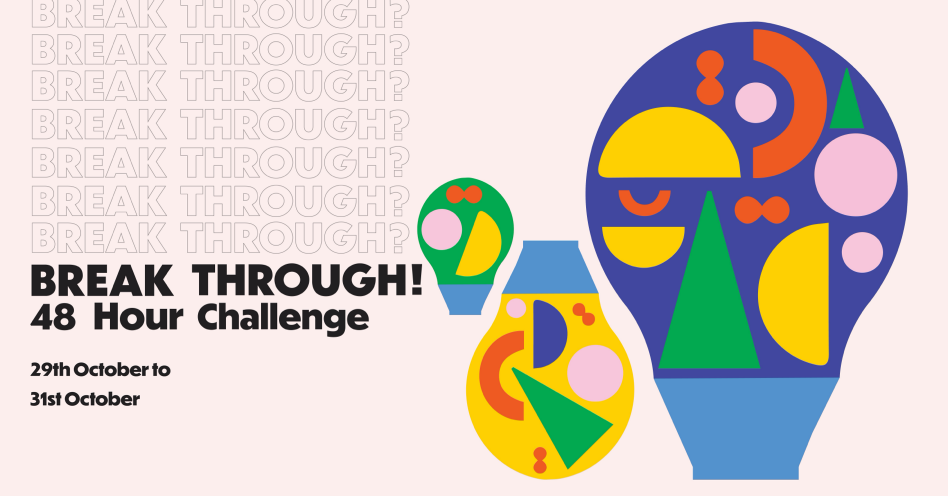 Create the change you want to see at Otago Polytechnic
Want to make your campus more accessible? More Sustainable? Or improve the way we teach?
With your team design your idea and how you'd make this happen, and it just might.

The winning team could have their idea implemented at Otago Polytechnic
Breakthrough! 48 hour Challenge
Work together in a team of like-minded students from all different study backgrounds to Design, Create & Present a solution to the change you want to be actioned around campus.

Present your solution to industry mentors and show how our people make a better world.

The catch? The clock is ticking - you only have 48 hours to complete the challenge!

Over the course of 48 hours, you will work in teams with your own assigned industry mentor, while having unlimited access to campus.

You'll build your entrepreneurial skills, make connections, and add some great industry-recognised experience to your CV...all while solving a problem in the community!

Plus, there are some incredible prizes to be won

But first, all you need to do is register your interest and tell us:
What changes do you want to see?

Think Innovation | Think Change | Think Potential


Express your interest in the Breakthrough! 48 hour Challenge by clicking the button below to register by 25 September 2021.
We'll keep you in the loop with confirmed dates and plans.
Breakthrough! 48 hour Challenge
29th to 31st October