Connect with researchers
We would love to collaborate with you and contribute our expertise to what you are doing. Our academic staff are making the world a better place, applying their research to help solve real world challenges and to inform their teaching, benefiting our students.. We work with community organisations, industries, professions and other academic institutions, locally, nationally and internationally.
Tap into our expertise.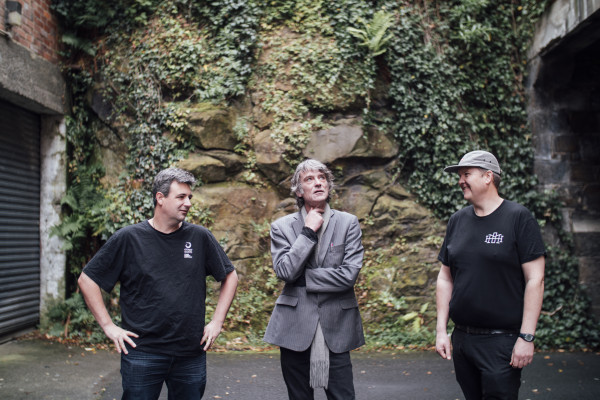 Research partner
We welcome opportunities to partner with industry and community organisations to undertake research that will meet an identified need of theirs. For example Tony Heptinstall and Tim Lynch in our Food Design Institute worked with our EPICentre technicians William Early and Ken Wyber to develop handcrafted foods for Sanitarium that looked identical to fruit and vegetables but were filled with contrasting flavours.
Media interview
Some of our staff are experienced at handling media interviews related to their research. For example Professor Sally Baddock has been interviewed on several occasions about her research into Sudden Unexplained Death in Infancy (SUDI) including this 2017 Radio New Zealand example.
Professor Margo Barton has been interviewed about the iD Fashion Show in Dunedin, for example in this 2016 Channel 39 TV interview.
Please contact our Media Liaison about interviews and public statements.
Expert witness
Christine Griffiths, Suzanne Millar and Kerry Adams have advised coroners, ACC and the Health and Disability Commissioner on cases involving midwives.
Associate Professor Matt King has extensive experience investigating and giving evidence about traffic accidents for private parties, insurance companies, law enforcement agencies and governments in New Zealand, France and USA.
Guest speaker
Our researchers are also interested in speaking about their work.
For example David Finnie has been presenting his construction research to quantity surveyors and construction lawyers.
During his exhibition at the Dunedin Public Art Gallery in 2018, Matt Galloway gave an artist's talk and also facilitated a panel discussion about the immigration issues which his work explored.
Gavin O'Brien gave a presentation to the Otago Pioneer Women's Memorial Association about pioneering industrial designer Ernest Hayes and his wife Hannah Hayes.
Governance role
Many of our researchers hold roles that enable them to contribute their expertise at a governance level for relevant organisations. For example Kerry Adams (midwifery) is Deputy Chair of the Midwifery Council.
Karole Hogarth is a member of a reference group contributing to a project on infectious diseases and antimicrobial resistance initiated by the Prime Minister's Chief Science Advisor.
Industry secondment
A secondment where one of our researchers spends time in your organisation (or vice versa) can be mutually beneficial. For example Professor Richard Mitchell from the Food Design Institute has been embedded at Silver Fern Farms two days a week to exchange knowledge and experience.
Professional development
Other researchers are able to use their expertise to help build skills and capabilities amongst your staff. For example Dr Lesley Gill has an extensive background in professional development for individuals and teams in the areas of emotional intelligence and resilience. And our automotive staff have run electric vehicle training for New Zealand Fire Service personnel.