Sophisticated ease
Ariane Bray's compositions present signature elements of soft tailoring and refined drape translated into engaging looks that carry an air of casual insouciance. Drawing on the moody undertones of the brand aesthetic, each look is an assemblage of garments curated in brooding tones and layering of fabrics to create sensorial compositions. The designs aim to resonate with the fashion conscious but individually minded - clothing that evokes a response but does not yearn for attention. A strong alliance with slow fashion values underpins each collection and the brand identity - characterised by local production, high quality materials and perpetual style.
Clothing designed by Ariane Bray empowers the wearer through the functionality and comfort of each garment.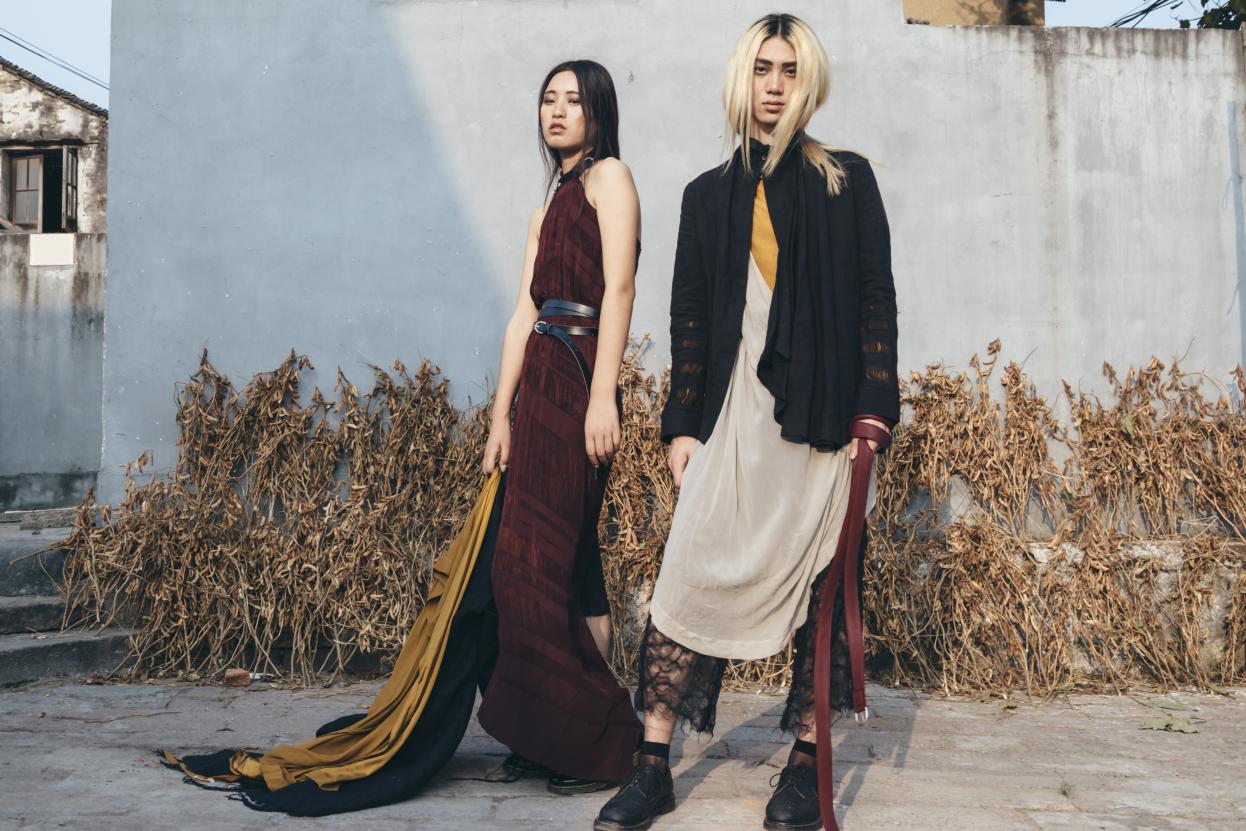 Ariane completed her Bachelor of Design (Honours) in 2016, supervised by Professor Margo Barton. Her career in fashion is soaring. After her designs graced the catwalk for iD Fashion Week in Dunedin and Shanghai Fashion Week in 2016, Ariane was one of three Otago Polytechnic students accepted into the graduate selection for the New Zealand Fashion Week show in August 2016.
This year, after showing an Autumn/Winter 2017 collection in the iD Fashion Show, Ariane's work was included with that of other Dunedin artists for the exhibition Anything Could Happen in May/June 2017. Most recently Ariane has been named as a finalist in the China Cup competition, which will be part of Shanghai Fashion Week in October 2017. Ariane continues to develop her own collections while also currently working at Plume.
August 2017