Sustainability through design
Denise Narciso had a Bachelor's degree in Advertising Management and ten years' experience in corporate marketing when she decided to do postgraduate study in New Zealand. She had a clear idea of what she wanted to do, and the Postgraduate Diploma in Design at Otago Polytechnic fitted what she was looking for, allowing her to focus on sustainability.
Denise Narciso pursued her interest in sustainability in her postgraduate study.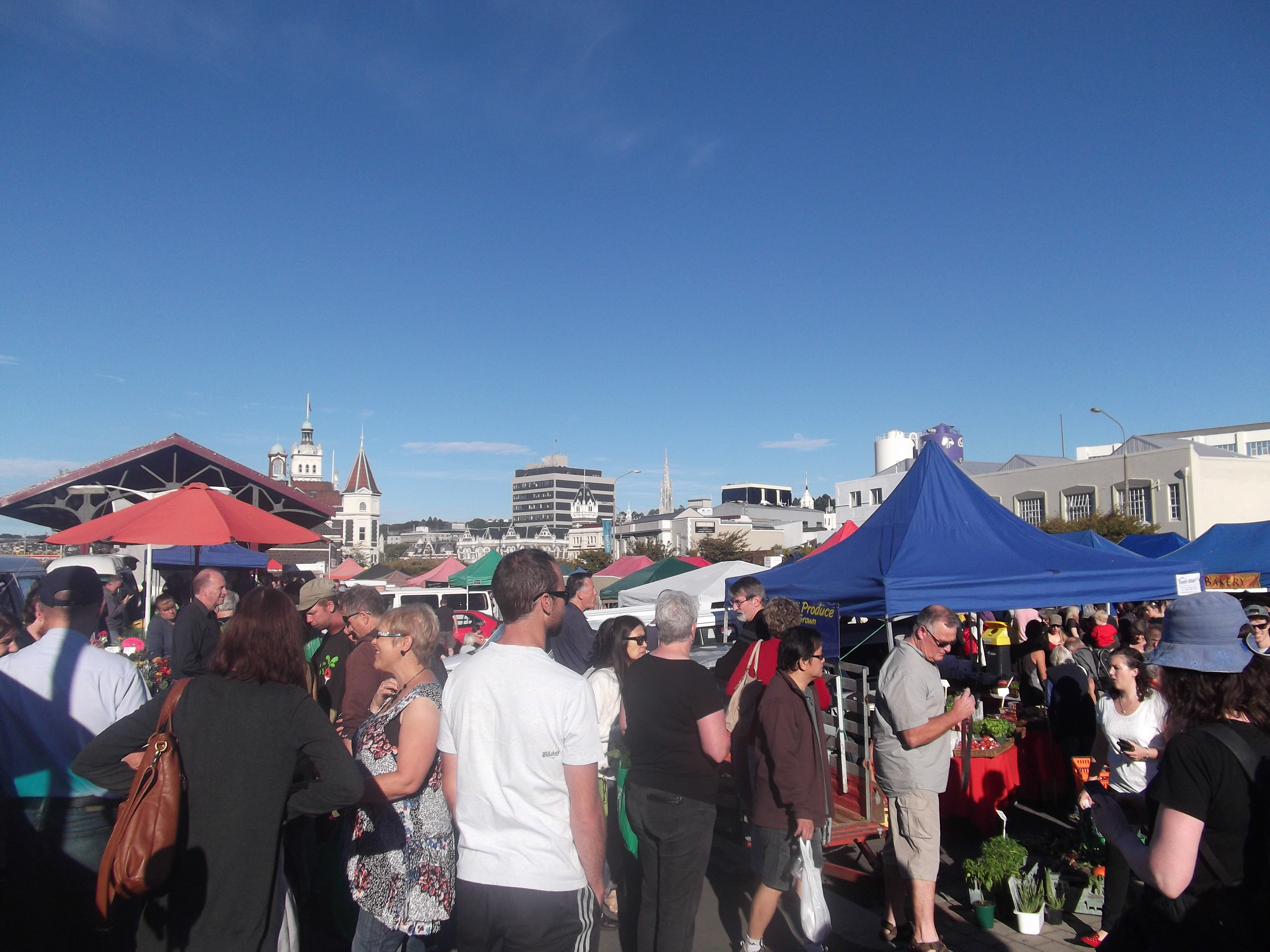 Initially Denise was supervised by Caro McCaw, who guided her in the formative stages of her research to explore the shopping industry before zooming in with a tighter focus on the Otago Farmer's Market. After Caro's departure on a Fulbright Scholarship, Machiko Niimi and Meg Brasell-Jones then provided Denise with a good balance, with Meg's strengths in branding and communications and Machiko's in human-centred design and a background in food waste research. Denise loved this multi-disciplinary approach and appreciated the very supportive environment.
Denise found that although the Otago Farmers Market already had a waste minimisation policy for stallholders, there was nothing aimed at encouraging the market's customers to reduce waste. Denise followed a community-based social marketing framework for her research. She also took a human-centred design approach, observing how shoppers interact with stallholders and whether and how they use shopping bags, and meeting with a focus group of Farmers Market customers.
Denise's research culminated in the development of a communication campaign, "Alter Eco" - alternatives for an eco-efficient lifestyle. The campaign comprises:
Bagshare - providing a kiosk where shoppers can collect bags, and return them later;
Ecocups - incentivising the use of reuseable cups, because disposable cups are one of the biggest waste sources at the Otago Farmers Market;
Goodsort - celebrating the milestone of achieving 85% of waste not going to landfill;
Alternatips - communicating tips from the community about how to live more sustainably; and
Volunteer - encouraging people to donate time, talent, and resources, for example to be ambassadors, or help on the bagshare kiosk.
Denise presented her findings to the General Manager of the Otago Farmers Market, Kate Vercoe, and to the Waste Minimisation Officer at the Dunedin City Council, Catherine Gledhill. Although this communication campaign does not fit in their current operational plans, both were very optimistic about it. Denise found the Dunedin community very supportive; her research was made easier because people she approached were happy to work with her.
Denise has fused her interests in design and sustainability to develop a personal design philosophy:
Creativity with purpose – the powerful connection of strategy, empathy and skill synthesized into positive outcome for the greater social good.
October 2017
Image credit: "uglybob nz" (Flickr). Creative Commons Attribution ShareAlike licence CC BY SA