Spreading their wings
The Orokonui Ecosanctury has been successfully increasing its population of kākā, so that the birds are now flying out of the sanctuary and into the surrounding areas. However, many perils lie beyond the safety of the predator-proof fence, including stoats, domestic pets, and possibly the biggest threat of all: humans. To ensure this precious founding population thrives, the local community surrounding the Ecosanctuary needs to be empowered with the knowledge to protect kākā in their own backyards, forming a powerful 'social halo' around the Ecosanctuary.
Kākā are at greater risk when they leave the sanctuary.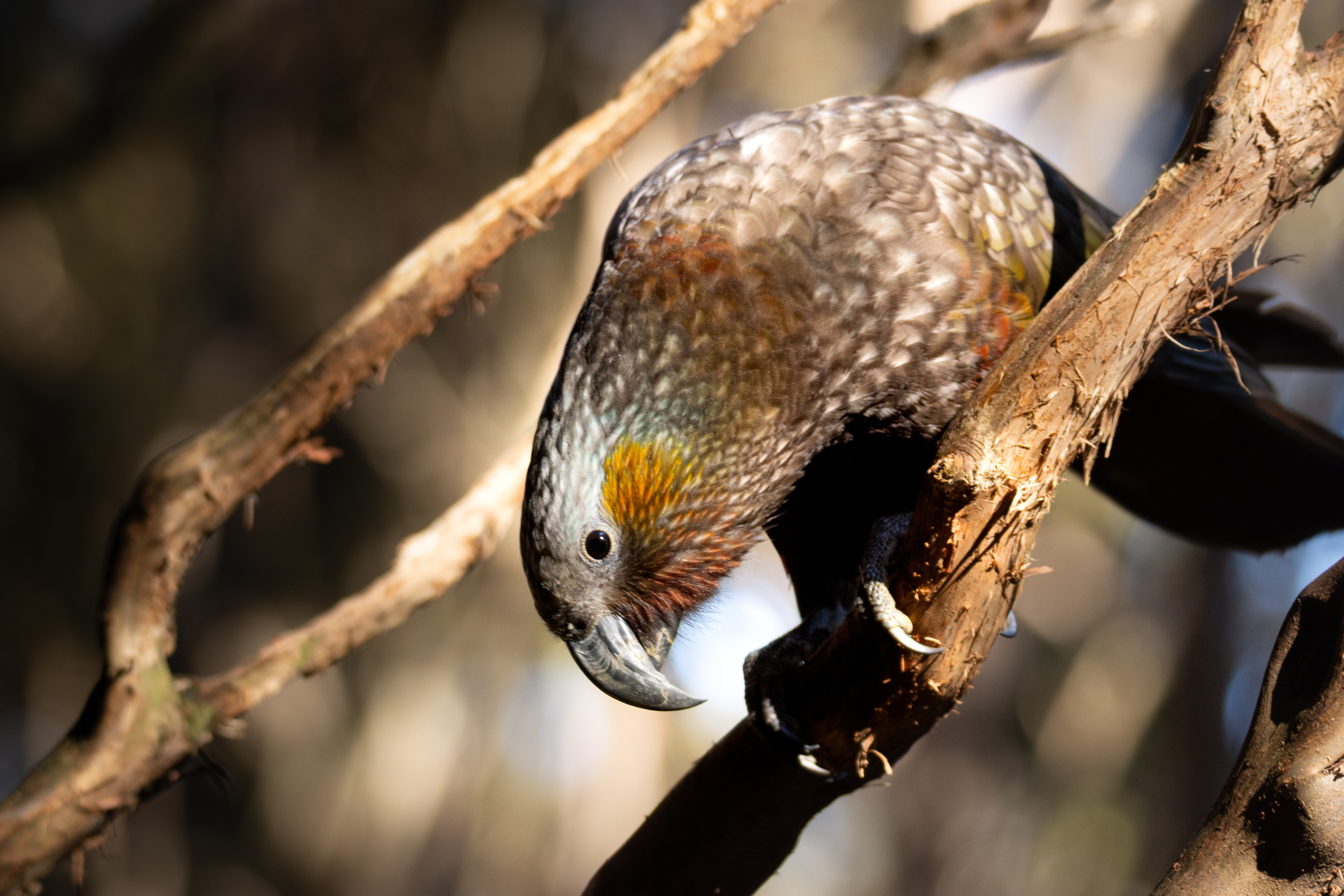 Honours Design students Georgia Ryan and Katherine Woodfield worked together on two initiatives to try and improve the chances of survival for kākā. They drew on information and advice from the Orokonui Ecosanctuary, from the Halo Project (trapping pests outside the Ecosanctuary), and Otago Museum. Their first project was to create a Virtual Reality environment in which users can see kākā fly into a forest clearing to feed and hear them tell their stories. Storytelling is a powerful way to learn about the birds.
Their second project is a web-based game, where players have to make choices, for example about food, planting, fencing, that can make a residential property kākā friendly or not. By playing the game people will learn how to look after kākā.
A new website is on the way for the Orokonui Ecosanctuary, which will feature these initiatives and a web portal for people to report sightings of kākā.
Image credit: Giverny Forbes. © Orokonui Ecosanctuary.
June 2020