Animal injector
Since 1999 the number of dairy cows in New Zealand has increased by 16.28%. The increase in herd sizes has raised the risk of injury and physical stress on a farm worker who manually injects large numbers of livestock. Dosage control may also be compromised. There is a need to reduce the physical demands on farm workers, and at the same time to take the opportunity to digitally capture information about each cow when it is injected.
Ian McDowall wants to see animal injections delivered safely and accurately.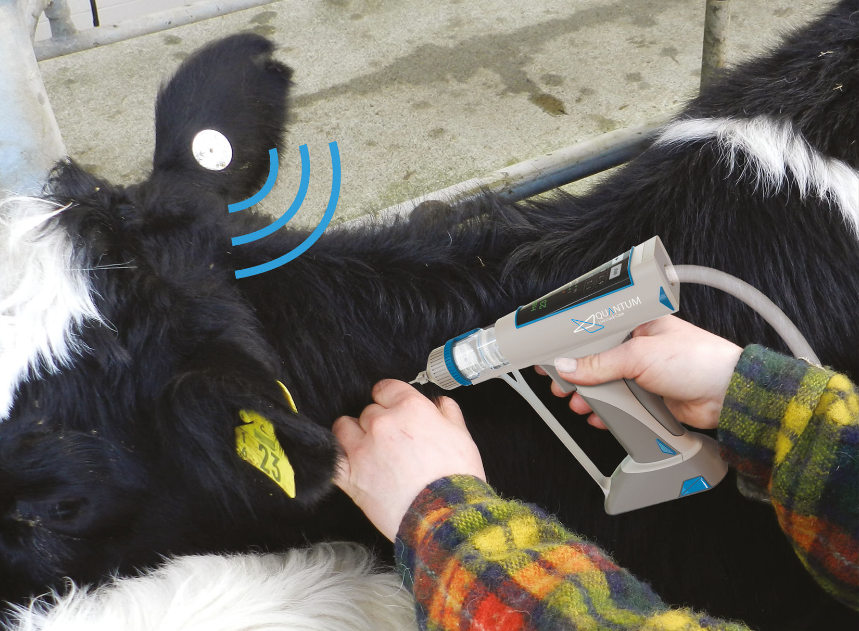 Ian McDowall has a background on a dairy and sheep farm in Southland; he has observed that the technology involved in the injection process has not changed to meet changes in the industry. He responded by designing a product called the Quantum Injector. The injector uses automated delivery, for a much more controlled and reliable injection, minimising human error. It has a double trigger mechanism to prevent accidental injection, and it uses radio frequency identification technology to record each cow's National Animal Identification and Tracing tag. The injector has been designed for us in the shed or the paddock, for different medicines, and different dosages. It considers the safety and accessibility of functions for the user. The data can be transmitted to an external source to add to digital farm records.
The project has been developed as part of Ian's coursework for a Bachelor of Design (Honours) under Machiko Niimi's supervision. Ian's design was a finalist for a Student Product Award in the BEST Design Awards 2017.
October 2017
Image credit: Ian McDowall.