Supporting breastfeeding
Exclusive breastfeeding is seen as the gold standard in infant feeding. The Baby-Friendly Hospital Initiative (BFHI) has been adopted globally to support exclusive breastfeeding from birth. Formula supplementation is known to be negatively associated with breastfeeding establishment and duration especially if given during the hospital stay, but there is a scarcity of research on why breastfed babies are supplemented with formula in the environment of a Baby-Friendly hospital, or which women and babies are at high risk for supplementation.
Stefanie Kalmakoff's research identifies which mothers and babies might benefit from additional breastfeeding support.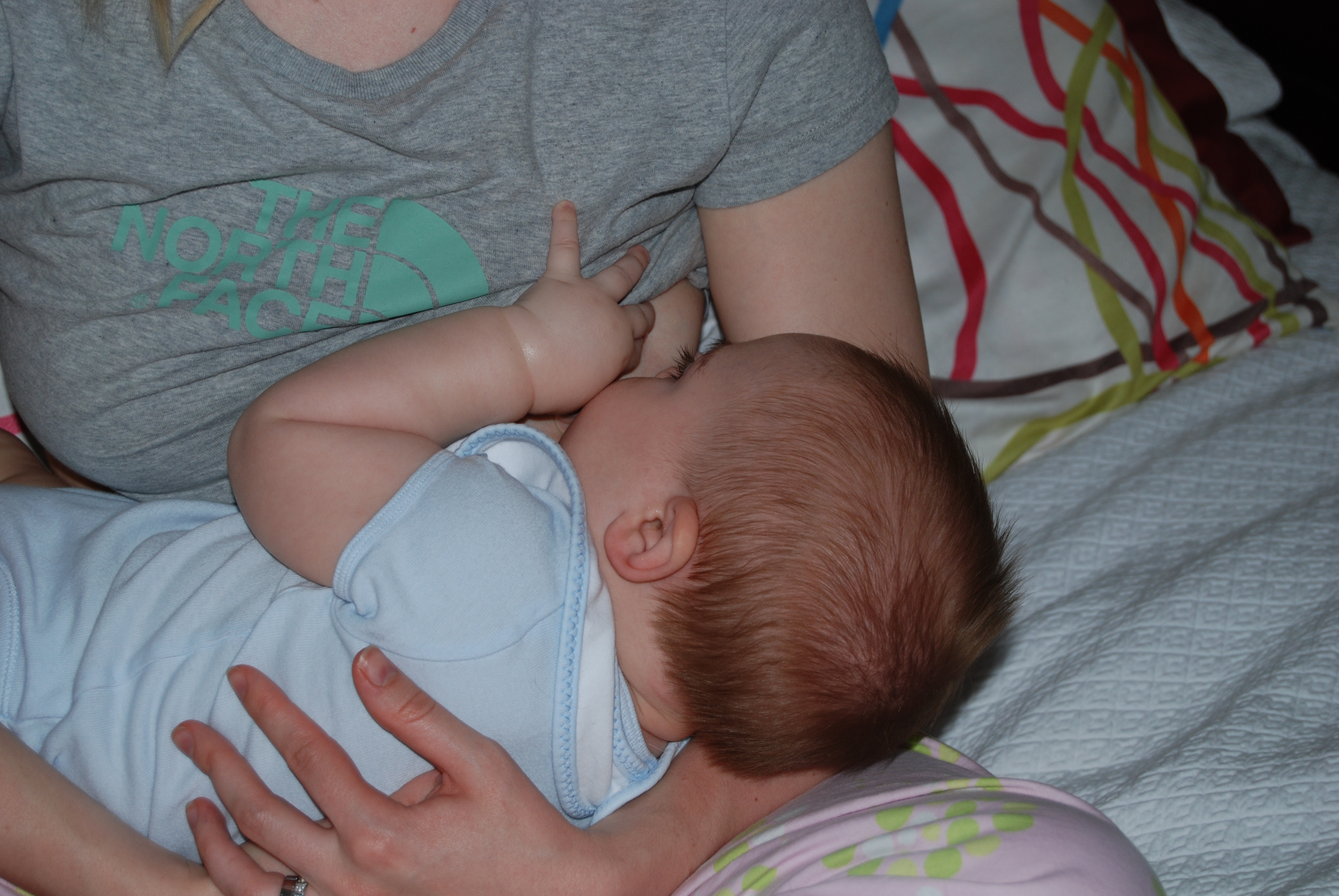 Stefanie analysed hospital records for 1530 mothers and babies in a large Baby-Friendly hospital to find what factors are associated with formula supplementation of breastfed babies during the hospital stay. She found that supplementation was independently associated with overweight BMI category, primiparity, earlier gestation, shorter duration of skin-to-skin contact, and use of postpartum uterotonics. Reasons for supplementation were not always recorded, but the most common reasons were for insufficient milk, maternal request and hypoglycaemia.
The results identify which mothers and babies may need greater support antenatally, during labour, and in the first hours and days after birth - mothers of high BMI, mothers having their first babies, mothers and babies exposed to uterotonics post birth, and babies who are late preterm but cared for in the postnatal ward. Stefanie included recommendations for practice, about how these mothers and babies could be supported to reduce the current supplementation rate of 15 percent.
Stefanie appreciated the expert advice and guidance she received from her primary supervisor Sally Baddock at every step of the process, and co-supervisor Tricia Thompson's enthusiasm, encouragement and advice. Patricia Haden shared her expertise in statistical analysis.
Image credit: myllissa, used under Creative Commons licence CC BY SA 2.0
September 2017