Learner Capability: New Zealand's Most Employable Graduates
A major multi-disciplinary project is improving the employability of our graduates. This project will also be relevant to the education of learners at other tertiary institutions and at secondary and even primary schools, and to continuing professional education in the workplace after graduation.
Employers internationally are making employment decisions based on the capability of potential employees. Otago Polytechnic is being proactive in designing future curriculum and unique learner experiences that addresses learner capability.
Project updates are posted in the project blog.
If you have any questions please contact project team member Michael Greaves in the first instance.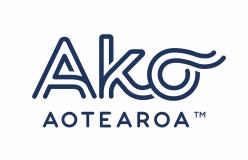 We gratefully acknowledge funding support from Ako Aotearoa for phases two and three of this project in 2019/20.