March 2022
Employers need authentic evidence of potential employees' transferable capabilities.
The frequency with which people changes jobs is increasing, and employees are moving between sectors and industries as well. As a result, capabilities that are transferable from one job to the next are increasingly important for employees. For those making hiring decisions, it will become necessary to hire experienced people from outside the specific sector. But how do employers know what capabilities a job applicant has, and whether those capabilities really are transferable across sectors?
Our major multi-disciplinary Learner Capability research project is now in its final stages. We have now incorporated the findings from last year's surveys conducted by Senior Lecturer Michael Greaves, of Otago Southland Employers Association members and employers of Kokiri Training Centre graduates. The research has validated our list of 26 capabilities but also highlighted the different ways in which those capabilities are understood and applied in different employment contexts. Part of the answer is for students to gather and produce evidence that they have used capabilities effectively in more than one context, to demonstrate their ability to successfully transfer those capabilities to new contexts.
We're continuing to implement the results in Otago Polytechnic programmes, so that our graduates increasingly leave with authentic evidence of transferable capabilities that will improve their employability. We're also working with Ako Aotearoa, which funded the research, to enable other educational institutions to similarly equip their graduates to help meet New Zealand employers' needs.
February 2022
The two final reports from this project are now available online:
It is the project team's hope that these will be useful for other institutions, both to inform capability development and also as a template for further research.
December 2021
This project was formally completed this month, with sign off on our final report to Ako Aotearoa. You can access the Summary Report and Project Documentation here on Ako Aotearoa's website.
Key findings
There was a consensus about the top-ranked capabilities for graduates across the three stakeholder groups surveyed. The most significant capabilities are:


Communicates Effectively Verbally,
Displays Effective Interpersonal Behaviour,
Works in Teams,
Solves Problems,
Works Independently,
Communicates Effectively in Writing,

Organises Effectively,

Demonstrates Resilience.

The importance of having effective verbal and written communication, teamwork and interpersonal behaviour skills when entering the workplace.

The importance of being able to provide prospective employers with evidence of these capabilities, by using the iamcapable tool which proved to be an effective and convenient way to track and share verified evidence of capability development.

There was no evidence that the capabilities differed substantially from a Kaupapa Māori perspective.

The Otago Polytechnic Learner capability Framework is 'fit for purpose,' providing confidence to continue to implement Learner Capabilities into curricula.
Key recommendations
Strategies to enhance learner capabilities:
Student feedback provided a range of suggestions about enhancing capabilities, such as us­ing more real-life scenarios, providing more internships and work experience, many of which are already used in courses and curriculum design.
Alumni ideas for empowering students in the learning environment and providing more op­portunities for personal growth outside the classroom included spending more time doing collaborative work or projects in the community and having smaller groups.
Māori interview themes included different interpretations of capabilities relating to cultural competency, safety, and diversity in a Kaupapa Māori context. Translating the capabilities into Te Reo enhanced the understanding of capability in the Kaupapa Māori context.
Research team recommendations focused on practical aspects such as greater prepara­tion of staff for change by including them in the process via more workshops, seminars, and demonstrations to engage interest.
August 2020
We have been able to continue with our Learner Capability Framework research during 2020, although of course the COVID-19 lockdown conditions changed the way we went about it in some respects.
Our research partner, the Kokiri Training Centre, has been interviewing employers of its graduates. These are predominantly Maori learners and this provides a valuable perspective to our research. You can read the results of the analysis of these interviews in one of our most recent draft reports here.
Meanwhile we have been carrying out interviews with some of our staff and students about learner capabilities. This research is continuing but you can read about their feedback to date in another draft report online.
We have also added a 26th capability to the Learner Capability Framework: Participates in Behaviour Change.
January 2020
There have been some changes in our core project team over the life of this project.
Andy Kilsby and Leoni Schmidt continue to provide project management and research leadership respectively, and Liz Ditzel has joined them. Michael Greaves has been busy interviewing and surveying research participants, and Griffin Leonard has analysed the informative data gathered. Rhina Chan remains in a key role as project administrator, and Amber Paterson has come on board to support implementation of the Learner Capability Framework, for programmes at Otago Polytechnic and in other educational settings as well.
August 2019
We've now completed the detailed analysis of the employer interviews about Learner Capabilities.
During the Phase One research, during 2018, detailed notes and recordings were taken during the employer interviews. These identified both the 10 most desirable capabilities that related to the research clusters, and also a wealth of information relating to the different nuances associated with this phase of the study and the workplace. With funding from Ako Aotearoa, in 2019 we have transcribed and analysed the long-form interview, extrapolating further nuanced information from each employer's interview that gives colour to their choices for the 10 most desirable capabilities. It also provides other interpretations of the ideas of capabilities in the workplace, and for graduates. The findings will inform the research team going forward and the implementation team around the mapping of the tool into the classroom.
You can read about the results sector by sector in our Employer Transcript Analysis, presenting the summary analyses of interview transcripts for 15 areas. The priorities mentioned above can be recognised in these analyses but more information is also made available. For example, the employer/stakeholder views on complexities around capabilities, and impressions of the Learner Capability Framework as a whole. It also canvases their experiences of Otago Polytechnic graduates, ideas about the online tool for tracking evidence of capabilities, and reflections of Otago Polytechnic education for capabilities and competencies. Salient comments by employers/stakeholders are included.
The Employer Transcript Analysis is available online here.
We have also made available the toolkit of resources that we used for this stage of the research, to help others here and elsewhere to undertake research in a similar way in future.
Our progress on implementation of the results of this research project was presented by Amber Paterson in July 2019 at the 28th National VET Research Conference No Frills conference in Adelaide. Amber's topic was "Embedding learner capabilities and using the I am Capable online validation tool to create the most employable graduates in NZ." Read her slides here.
May 2019
Preliminary findings from our Learner Capability Framework (LCF) research project are now available.
In 2018 51 staff interviewed 163 employers to find out which learner capabilities employers most wanted in their new employees. Initial analysis of the recorded interviews identified the top 10 learner capabilities that were prioritised by employers in each industry sector, from a list of 25 capabilities developed from earlier research. Transcription of the interviews is under way now, so that deeper analysis can be undertaken.
On 26 and 27 March we shared the preliminary results from the interviews with our staff, especially those who had conducted the interviews. They were keen to see the results and to include these in programme reviews and curriculum planning.
We have developed the LCF Employer Priorities Index booklet for dissemination to staff and to employers and stakeholders interviewed. This will also be shared with the implementation team for inclusion in their online tool and for further use for curriculum development. The booklet provides context and an introduction to the development of the LCF, the capabilities index to inform curriculum development, and an indicative barometer of what each sector considers are important capabilities in their employees.
Preliminary findings were reported to tertiary educators in other institutions at a national symposium on 15/16 April, to participating employers on 15 May, and to other organisations on 22 May, at an event hosted by the Otago Southland Employers Association. Research in 2019 was undertaken with assistance from Ako Aotearoa's National Project Fund.
April 2019
Andy Kilsby represented the LCF research team at the national research symposium of New Zealand Institutes of Technology and Polytechnics, held in Napier. His topic was "Creation of an Employability Centre, a behavioural change process." The abstract of his presentation is reproduced below.
In 2018, we created an employability centre and Directorate. Its goal is to create initiatives that support us to produce New Zealand's most employable graduates. Our Learner Capability initiative seeks to develop tools that enable learners to gather evidence of individual capability, have that evidence assessed and verified, and then presented in a capability profile. In this conference presentation, we will be concentrating on how we are attempting to build on our community of learners, educators and employers. To date, we have created a baseplate framework of 25 capabilities, piloted implementation with selected programmes, and with partner secondary and primary schools. We have also created an online tool for learners to gather evidence for validation and create a profile for employers. In our implementation programme, we have taken a behavioural change approach to ensure learners can gather evidence of their capability through our learning experiences, we have required change in the way we deliver
curriculum. This is requiring a new and innovative approach, flipping curriculum and placing learner experience at the heart of our design. In our presentation, we will reflect on our journey to date.
We will also be providing initial findings from our Learner Capability Research initiative, which has engaged over 162 employers and 50 staff members to date. In this Ako Aotearoa funded project, we are engaging with our community of employers, students, alumni and staff to investigate the capabilities required of employees, and the relationship between capability development and engagement in the workplace. We are developing innovative ways to engage teaching staff in research and in the engagement of stakeholders, and we will demonstrate these in our presentation by involving the audience. We are at an early stage in this programme, but have interesting insights to share.
January 2019
We are very pleased to announce that our Learner Capability research project has been awarded funding from Ako Aotearoa for 2019/20.
This grant will enable us to build on the work already undertaken in 2018, when 50 staff members interviewed more than 160 employers and stakeholders in a range of professions and industries. We have summarised the interviews to pinpoint employers' prioritisation of the learner capabilities that graduates need to enhance their employability. The interviews are also currently being transcribed and analysed for further, rich information about how we can improve our curriculae.
Phase 2 this year will involve gathering information from our alumni about their experiences as graduates in the workplace and Phase 3 this year will focus on workplace observations to determine how capabilties play out in real world scenarios. This phase will tell us more about which capabilities will enhance the employability of graduates. Further phases are planned for 2020.
The object is to deliver and implement a learner capability framework that enables learners to develop and evidence transferable capabilities that will set them up for success in employment.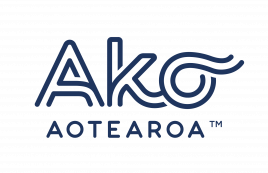 September 2018
This project has already been presented internationally. On 23-24 May 2018 a Global Forum on Entrepreneurship and Innovation was held at Humber College, Toronto, Canada. Philippa Keaney, then a member of our Learning and Teaching Development team, presented a workshop titled, "A framework for developing work-readiness: transferable skills in diverse contexts".
"In this workshop, we expand on the concept of capabilities as human-centred attributes that are considered sought-after by employers," Philippa explains. "Otago Polytechnic's Learner Capability Framework has been developed through industry research, and identifies 25 core capabilities. Taking this model as an example, we seek to identify the strengths and limitations of an employer-driven approach to capabilities."
Then at the Vocational Education and Training "No Frills" conference in Sydney, Australia 15-18 August 2018, project manager Andy Kilsby presented on the application of the project to the teaching of learner capabilities, especially in the secondary/tertiary interface.
June 2018
A great many of our lecturers are involved with this project, interviewing employers about the capabilities they most wanted to see in our graduates. But we have also had a core project team. Initial team members are:
Andy Kilsby – Project management
Dr Leoni Schmidt – Research leadership
Dr Behnam Soltani – Research
Michael Greaves – Research assistance
Stuart Terry – Data analysis
David McMaster – Curriculum embedment
Rhina Chan - Administration