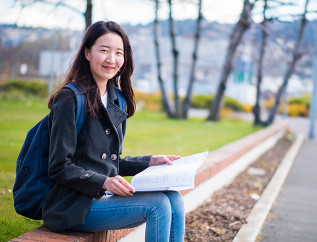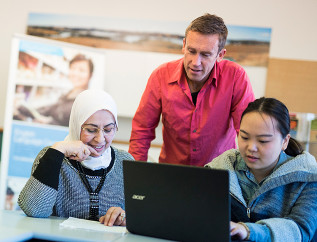 Location

Dunedin (G and H block, Forth Street)

Duration

17 weeks

Delivery

On campus via face-to-face teaching
Apply

now
Location

Intake

Study breaks

Online for international students outside of NZ

25 January 2021

22 March 2021 - 2 April 2021


Online for international students outside of NZ

7 April 2021

31 May 2021 - 4 June 2021


Online for international students outside of NZ

7 June 2021

2 August 2021 - 13 August 2021


Online for international students outside of NZ

16 August 2021

11 October 2021 - 15 October 2021


Online for international students outside of NZ

18 October 2021

13 December 2021 - 4 February 2022


Auckland International Campus

25 January 2021

22 March 2021 - 2 April 2021


Auckland International Campus

25 January 2021

22 March 2021 - 2 April 2021


Auckland International Campus

7 April 2021

31 May 2021 - 4 June 2021


Auckland International Campus

7 June 2021

2 August 2021 - 13 August 2021


Auckland International Campus

16 August 2021

11 October 2021 - 15 October 2021


Auckland International Campus

18 October 2021

13 December 2021 - 4 February 2022


Dunedin

22 February 2021

Dunedin

19 July 2021

Online for international students outside of NZ

8 February 2022

11 April 2022 - 22 April 2022


Online for international students outside of NZ

26 April 2022

27 June 2022 - 22 July 2022


Online for international students outside of NZ

25 July 2022

19 September 2022 - 7 October 2022


Online for international students outside of NZ

10 October 2022

12 December 2022 - 3 February 2023


Auckland International Campus

8 February 2022

11 April 2022 - 22 April 2022


Auckland International Campus

26 April 2022

27 June 2022 - 22 July 2022


Auckland International Campus

25 July 2022

19 September 2022 - 7 October 2022


Auckland International Campus

10 October 2022

12 December 2022 - 3 February 2023


Dunedin

21 February 2022

Dunedin

8 July 2022
If you need to improve your Academic English as part of your pathway into further study, our Summer Semester course is a great chance for you to develop your skills in speaking, writing, reading, listening, grammar and academic writing.
For our Summer Semester programme, we will be offering the New Zealand Certificate in English Language (Academic) (Level 4) only.
Entry requirements

School, Polytechnic and University students are all welcome.

To enter this programme successfully, you will need:
Location

G and H block, Forth Street, Dunedin.

Click here for a map of our Dunedin campus.
For more information
Disclaimer

While every effort is made to ensure that this sheet is accurate, Otago Polytechnic reserves the right to amend, alter or withdraw any of the contained information. The fees shown in this document are indicative ONLY. Both domestic and international fees are subject to change and are dependent on the development and implementation of Government policies. Please note that additional fees may from time to time be required for external examination, NZQA fees and/or additional material fees.
Apply Now