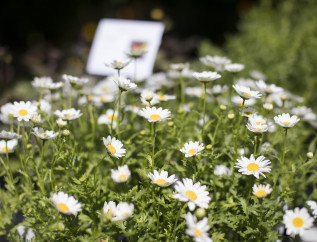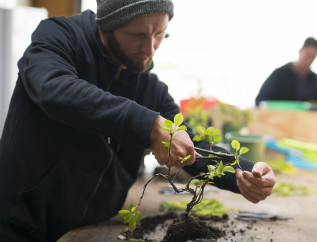 Location

Online

Duration

One semester full-time; one year part-time
Credits

60

Level

3

Start

February and July 2022
Location

Intake

Study breaks

Distance

15 February 2021

5 July 2021 - 23 July 2021
19 April 2021 - 30 April 2021
4 October 2021 - 8 October 2021


Distance

15 February 2021

Distance

26 July 2021

4 October 2021 - 15 October 2021


Distance

21 February 2022

4 July 2022 - 22 July 2022
18 April 2022 - 29 April 2022
3 October 2022 - 14 October 2022


Distance

21 February 2022
Take your green fingers online!
Whether you enjoy gardening, want to grow food for the family or are already working in the horticulture industry and need to understand the horticultural science which underpins the growing of horticultural crops, this fully-supported online programme is perfect for you.
It provides a great pathway into further study and careers in the horticulture industry such as orchards, vineyards, plant nurseries and garden centres.
Graduates of this programme will receive the New Zealand Certificate in Horticulture (General) (Level 3).
Entry requirements

Open entry.
This programme is not available to international students.
If English is not your first language, you must provide:

If you need to improve your English Language skills, we offer a wide range of English programmes.
You will study

Courses
Credits
Plant Soil and Science
Understand and apply knowledge of plant and soil structure and processes in horticulture


Describe plant structure and processes and apply these to the growing of plants
Describe soil properties and processes and apply these to the growing of plants

15

Plant Identification and Selection
Identify, describe, select and name plants in horticulture


Identify and describe plants and their characteristics and uses
Identify and apply plant naming conventions
Select plants for use in specific horticulture contexts

15

Plant Health
Identify and control a range of common pests, diseases, disorders and weeds in horticulture


Identify and describe common pests, diseases, disorders and weeds in horticulture
Describe and apply solutions to plant health problems in horticulture

15

Sustainable Growing
Understand and apply the principles and practices of sustainable growing systems


Describe the features of natural systems
Apply sustainable techniques to the growing of plants

15
Your workload

You should expect to spend a minimum of 35 hours a week on this programme for full-time study and approximately 17.5 hours a week for the part-time option (Part-time enrolment only available for February intake)
Further study options
Paying for your study

TTAF

The Government's Targeted Training and Apprenticeship Fund (TTAF) is currently running but will end in December 2022. That means only your 2022 study will be covered. Part-time learners whose study will overlap into 2023 may be able to get some financial help for their remaining study through the Fees Free scheme if they're eligible (see info below).

Whilst this programme is free for all learners to study during 2022, the TTAF fund only covers tuition fees and compulsory costs such as student levies. It does not cover any additional costs or living costs.

Full-time learners

You can pay for additional and living costs by yourself if that is possible or by applying for a loan or allowance through Studylink (which is only available for domestic learners).

It is important to apply for your student loan/allowance at the same time as you apply for this programme, due to the length of time Studylink take to process. Loan/allowance applications can be cancelled at any time if you decide to withdraw your programme application or if it is unsuccessful.

For information about student loans and allowances please visit the Studylink website.

Part-time learners

You can pay for additional and living costs yourself if this is possible.

As a part-time learner, you're generally not eligible for student loans and allowances through Studylink but some help may be possible depending on your circumstances (for domestic students). Check the Studylink website for more information.

Fees Free

The Government is also running a funding scheme called Fees Free for domestic learners. This scheme normally pays for your first year of study if you've never been enrolled in tertiary study over 60 credits at Level 3 or higher in New Zealand. They have confirmed that TTAF does not impact on a learner's entitlement to also access the Fees Free scheme.

So, you'll be covered by TTAF for your 2022 study and, if you would have originally been eligible for Fees Free, you'll be able to access that to cover some of your remaining study if it progresses into 2023.

You can check your Fees Free eligibility here >

Fees Free only covers your tuition fees. You would still need to pay for things like accommodation, living costs and placement transport costs. And the same full-time learner/part-time learner information would apply to Studylink financial support as was mentioned above.

If you have any questions about student loans and allowances, please email our Studylink Advisor: Amanda.McAra@op.ac.nz
Apply Now