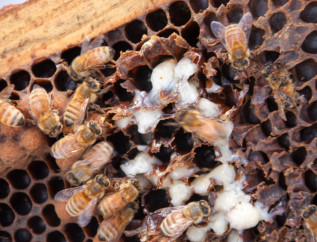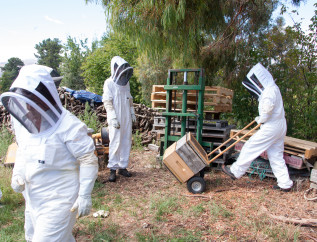 Location

Online with weekend block courses in:

Christchurch (National Trades Academy)
Cromwell, Central Otago (Bannockburn Road)
Dunedin (Momona Hall)
Gisborne (Eastwoodhill Arboretum)
Greytown (Kuranui College)
Hamilton (Fraser High School)
Orewa, North Auckland (Hibiscus Coast Community House)
Wakefield (Willowbank Heritage Centre)

Duration

33 weeks part-time; not available full-time

Delivery

Online learning - one evening class per fortnight (7.00pm-9.00pm)
Practical weekend workshops once per month (9.00am-5.00pm, Sat and Sun)
Further practical work to be carried out in students' own time
Credits

60

Level

4

Start

August

Apply

Now
Location

Intake

Study breaks

Central Otago

30 August 2021

20 December 2021 - 7 January 2022


Gisborne

30 August 2021

20 December 2021 - 7 January 2022


South Waiarapa

30 August 2021

20 December 2021 - 7 January 2022


Hamilton

30 August 2021

20 December 2021 - 7 January 2022


Momona Hall (Dunedin)

30 August 2021

20 December 2021 - 7 January 2022


North Auckland

30 August 2021

20 December 2021 - 7 January 2022


Ohoka, Rangiora

30 August 2021

20 December 2021 - 7 January 2022


Tauranga

30 August 2021

20 December 2021 - 7 January 2022


Wakefield

30 August 2021

20 December 2021 - 7 January 2022


Whangarei/Kerikeri

30 August 2021

20 December 2021 - 7 January 2022

Gain the skills and knowledge to manage a viable apiculture business.
This programme will enable you to operate as a Leading Hand in a commercial operation or to run your own commercial operation.
Offered through a unique blended delivery model, this qualification is for people who are single source, comb, or medical grade manuka honey producers, pollination service providers or self-marketing producers. You will gain the range of skills and knowledge needed to operate independently as beekeepers and will enjoy improved job performance.
By successfully achieving both the New Zealand Certificate in Apiculture (Level 3) and New Zealand Certificate in Apiculture (Level 4), you will have completed the apprenticeship scheme endorsed by Apiculture NZ (the governing body for apiculture in New Zealand). Otago Polytechnic is the only polytechnic provider of this industry-recognised training pathway in New Zealand.
Entry requirements

New Zealand Certificate in Apiculture (Level 3)

or equivalent industry skills and knowledge.
You will be expected to complete an industry-approved American Foulbrood recognition and destruction course before you graduate from this programme.
If English is not your first language, you must provide:

If you need to improve your English Language skills, we offer a wide range of English programmes.
Course descriptions

1. Plants, Pollination and Nutrition (15 credits)

Be introduced to the relationships between bees and flowering plants and the importance that plants play in providing food for bees.

Indicative content

Factors related to weather and seasons in terms of the way in which they influence flowering patterns and honey flows
Function of nectar and pollen in the flower
Flowering plants which are common sources of honey in terms of their features
Contribution of bees to pasture pollination in terms of their effect on meat and dairy production
Attributes which make bees good pollinators, and the crops they typically pollinate
Feed types for beehives and the situations in which they might be used
Seasonal calendar for feeding and nutritional tasks.

Learning outcomes

At the successful completion of this course, learners will be able to:

Explain the relationship between flowering plants and bees and how it is influenced by weather.
Describe the relationship between bees and arable and crop pollination
Describe the nutritional requirements and feed types in relation to bees and beehives.
Develop, implement and monitor a beehive nutritional management plan.

2. Bee Diseases and Management Plan (15 credits)

Learn how to recognise bee diseases, pests and disorders and manage these throughout the beekeeping season.

Indicative content

Identify exotic diseases and pests by physical appearance, damage caused and presence in the hive
Implications for disease, disorder and pest control and notification requirements
Varroa treatments and the timing of their application and removal from the apiary
Determine when American foulbrood (AFB) disease checks and sampling will be undertaken
Use records, seasonal outcomes and industry references to recommend changes to a disease management plan.

Learning outcomes

At the successful completion of this course, learners will be able to:

Identify and describe exotic bees and the implications of their diseases or disorders.
Describe the management practices for an exotic bee and the impact of an exotic incursion on the New Zealand beekeeping industry.
Develop, implement and monitor a bee disease management plan.

3. Seasonal Management and Food Safety (15 credits)

Develop a seasonal management plan for the operation of apiaries of beehives and to implement this plan over a beekeeping season.

Indicative content

Assess food stores against spring requirements and determine the needs of beehives
Check beehives for disease, locate the queen bee and isolate with queen excluder
Assess beehives to determine likelihood of swarming and suitability to divide hives to produce a nucleus hive or top hive
Workplace procedures to control or eliminate a food safety hazard at a critical control point.

Learning outcomes

At the successful completion of this course, learners will be able to:

Develop a seasonal beehive management plan to address seasonal operations within an apiary.
Implement and monitor beehive management operations in accordance with the management plan.
Implement and monitor food safety procedures in an apiculture operation.

4. Beehive Product Production and Business Strategy (15 credits)

Understand the production and processing of a range of beehive products, and analyse an apiculture business to develop a business strategy for a new market.

Indicative content

Chemical composition and physical properties of honey
Factors affecting honey quality
Factors used to measure honey quality
Understanding granulation, homogenisation, creaming process
Types of honey
Composition, properties, factors affecting quality, production and marketing of a range of beehive products
procedures to minimise product contamination from humans with contagious disease
Different types of contaminants present while harvesting honey and in a honey extraction plant
Management plans and seasonal calendars
Analyse and evaluate beehive management and pest and disease management plans for agriculture business
Summarise findings and recommendations for improvement and provide a report.

Learning outcomes

At the successful completion of this course, learners will be able to:

Describe the properties and types of honey, the process of honey production and factors affecting honey quality.
Describe the properties and production of beehive products other than honey.
Describe procedures to minimise the risk of product contamination when producing honey.
Research the operation of an apiculture business to determine goals and objectives for the business
Analyse beehive management and pest and disease management plans, and recommend improvements.
Your workload

As a part-time student you should aim to undertake around 15 hours of study per week throughout the programme. This will include workshops, online learning and discussions, reading text books, doing assessments, practical work in your own time and the completion of an apiary diary.
Further study options
Additional costs

You will need to purchase your own Personal Protective Equipment (PPE) which includes a beekeeping suit (overalls and veil), gloves, smoker and hive tool (approximately $250).
It is preferable that the students wear steel-capped boots or gumboots.
You will need to have access to a computer and the internet. Course material will be made available online (through Moodle, our education online platform). Meetings, theory classes and assignments may be carried out online (via Microsoft Teams).
Paying for your study

TTAF

The Government's Targeted Training and Apprenticeship Fund (TTAF) is currently running but will end in December 2022. That means only your part-time study undertaken in 2022 will be covered. You may be able to get some financial help for your remaining study through the Fees Free scheme if you're eligible (see info below).

Whilst this programme is free for you to study during 2022, the TTAF fund only covers tuition fees and compulsory costs such as student levies. It does not cover any additional costs or living costs.

You can pay for additional and living costs yourself if this is possible.

As a part-time learner, you're generally not eligible for student loans and allowances through Studylink but some help may be possible depending on your circumstances (for domestic students). Check the Studylink website for more information.

Fees Free

The Government is also running a funding scheme called Fees Free for domestic learners. This scheme normally pays for your first year of study if you've never been enrolled in tertiary study over 60 credits at Level 3 or higher in New Zealand. They have confirmed that TTAF does not impact on a learner's entitlement to also access the Fees Free scheme.

So, you'll be covered by TTAF for your first year of part-time study and, if you would have originally been eligible for Fees Free, you'll be able to access that to cover some of your remaining part-time study.

You can check your Fees Free eligibility here >

Fees Free only covers your tuition fees. You would still need to pay for things like accommodation, living costs and placement transport costs.