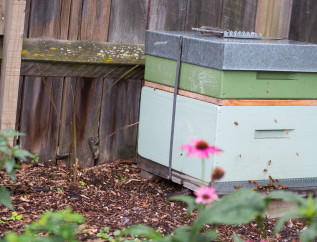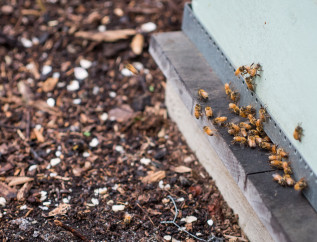 Location

Online with weekend block courses in:

Christchurch (National Trades Academy)
Cromwell, Central Otago (Bannockburn Road)
Dunedin (Momona Hall)
Gisborne (Eastwoodhill Arboretum)
Greytown (Kuranui College)
Hamilton (Fraser High School)
New Plymouth, Taranaki (Coastal Taranaki School, Okato)
Orewa, North Auckland (Hibiscus Coast Community House)
Tauranga (Whataroa Road)
Wakefield (Willowbank Heritage Centre)
Whangarei (Maromaku School)

Duration

33 weeks part-time; not available full-time

Delivery

Online learning - one evening class per fortnight (7.00pm-9.00pm)
Practical weekend workshops once per month (9.00am-5.00pm, Sat and Sun)
Followed by a practical 10 days later on a Tues evening (5.30pm-7.30pm)
Credits

60

Level

4

Start

August

Apply

Now
Location

Intake

Study breaks

Central Otago

24 August 2021

20 December 2021 - 7 January 2022


Gisborne

24 August 2021

20 December 2021 - 7 January 2022


South Waiarapa

24 August 2021

20 December 2021 - 7 January 2022


Hamilton

24 August 2021

20 December 2021 - 7 January 2022


Kerikeri

24 August 2021

20 December 2021 - 7 January 2022


Momona Hall (Dunedin)

24 August 2021

20 December 2021 - 7 January 2022


North Auckland

24 August 2021

20 December 2021 - 7 January 2022


Springston Hall (Christchurch)

24 August 2021

20 December 2021 - 7 January 2022


Taranaki

24 August 2021

20 December 2021 - 7 January 2022


Tauranga

24 August 2021

20 December 2021 - 7 January 2022


Wakefield

24 August 2021

20 December 2021 - 7 January 2022


Whangarei/Kerikeri

24 August 2021

20 December 2021 - 7 January 2022

Gain the skills and knowledge to rear queen bees.
This programme will enable you to rear queen bees for a commercial operation or to operate your own queen-rearing operation. Graduates will be able to work independently and could supervise others.
Apiculture is one of New Zealand's fastest growing industries and there is such high demand for this skill that it is listed on Immigration NZ's Immediate Skills Shortage List.
Graduates of this programme will be well-received by industry as it will benefit from having a supply of quality queen bees to ensure genetic diversification to establish and restock existing and new hives. In addition, the wider community and New Zealand as a whole will benefit from having a supply of queens bees to enable new or restocked hives to operate effectively, and contribute to the supply of bees for pollination which ensures the on-going supply of food sources.
Otago Polytechnic is the only tertiary provider of this industry-recognised training pathway in New Zealand.
Entry requirements

New Zealand Certificate in Apiculture (Level 3) or equivalent industry skills and knowledge.
You will be expected to complete an industry-approved American Foulbrood recognition and destruction course before you graduate from this programme.
If English is not your first language, you must provide:

If you need to improve your English Language skills, we offer a wide range of English programmes.
Want your existing skills recognised?

Students who have previously completed unit standards in Apiculture at Level 4 may be able to claim recognition of prior learning to exempt themselves from completing the equivalent learning on this programme provided these units appear on their student Record of Learning.
Course descriptions

1. Queen Bee Biology, Rearing and Breeding (15 credits)

This course will enable you to describe the biology, rearing and breeding of queen bees.

Indicative content

Life cycle and reproductive anatomy of the queen and drone
Role of a drone congregation area, and the role of pheromones in mating
Describe the three queen rearing impulses in terms of the way in which they are created in a beehive
Describe how genetic characteristics can be measured from characteristics of bees and within the hive
Describe how a bee breeding programme operates to improve breeding stock
Describe the role of instrumental insemination in bee breeding
Assess beehives from an apiary for breeder queens with desirable characteristics.

Learning outcomes

At the successful completion of this course, you will be able to:

Describe the life cycle, anatomy and reproduction processes of queen and drone bees.
Describe bee genetics in relation to bee breeding.
Explain the importance of bee breeding programmes for stock improvement.
Identify and assess characteristics for breeder queen bees for selection.

2. Beehive Management for Queen Bee Rearing (15 credits)

Learn how to prepare for and to rear queen bees.

Indicative content

Plan the timing and timeframes for completion of queen bee rearing activities to meet objectives, client needs, and size of operation
Manipulate cell builder beehive to receive grafted larvae
Graft larvae and assess the success rate of the grafting exercise, and monitor feed as required
Introduce queen bee cells into queen-less beehives or nucleus beehives
Describe the nutritional requirements of the queen bee and the hive
Carry out the marking and caging process for a queen bee.

Learning outcomes

At the successful completion of this course, learners will be able to:

Prepare a queen bee rearing management plan to meet seasonal requirements
Prepare queen bee rearing equipment to enable the grafting of queen bees
Graft queen bees
Describe beehive manipulations and the nutritional requirements of queen bees
Carry out bee hive manipulations for queen bee rearing.

3. Disease, Hive and Business Management (15 credits)

Learn how to implement a disease management plan for queen rearing, set up nucleus hives for mating queen bees and to develop a business strategy for queen reading operation.

Indicative content

Transfer frames of capped brood, honey, pollen and bees into an empty nucleus box with a feeder
Introduce queen cell and monitor beehive until queen is mated
Conduct treatment of hives for varroa mite, including applying integrated pest management techniques
Assess beehives for ongoing disease presence and feed hives to maintain and improve hive health
Maintain disease compliance requirements
Research the current operation of the business
Develop an action plan for implementing a business strategy.

Learning outcomes

At the successful completion of this course, learners will be able to:

Select and prepare equipment to produce a nucleus beehive.
Produce a nucleus beehive and introduce a queen bee for mating.
Implement a pest and disease management plan for queen bee rearing.
Develop a business strategy for a queen bee rearing business.
Your workload

As a part-time student you should aim to undertake around 15 hours of study per week throughout the programme. This will include workshops, online learning and discussions, reading text books, doing assessments, practical work in your own time and the completion of an apiary diary.
Further study options
Additional costs

You will need to purchase your own Personal Protective Equipment (PPE) which includes a beekeeping suit (overalls and veil), gloves, smoker and hive tool (approximately $250).
It is preferable that you wear steel-capped boots or gumboots.
You will need to have access to a computer and the internet. Course material will be made available online (through Moodle, our education online platform). Meetings, theory classes and assignments may be carried out online (via Microsoft Teams).
Paying for your study

TTAF

TTAF

The Government's Targeted Training and Apprenticeship Fund (TTAF) is currently running but will end in December 2022. That means only your part-time study undertaken in 2022 will be covered. You may be able to get some financial help for your remaining study through the Fees Free scheme if you're eligible (see info below).

Whilst this programme is free for you to study during 2022, the TTAF fund only covers tuition fees and compulsory costs such as student levies. It does not cover any additional costs or living costs.

You can pay for additional and living costs yourself if this is possible.

As a part-time learner, you're generally not eligible for student loans and allowances through Studylink but some help may be possible depending on your circumstances (for domestic students). Check the Studylink website for more information.

Fees Free

The Government is also running a funding scheme called Fees Free for domestic learners. This scheme normally pays for your first year of study if you've never been enrolled in tertiary study over 60 credits at Level 3 or higher in New Zealand. They have confirmed that TTAF does not impact on a learner's entitlement to also access the Fees Free scheme.

So, you'll be covered by TTAF for your first year of part-time study and, if you would have originally been eligible for Fees Free, you'll be able to access that to cover some of your remaining part-time study.

You can check your Fees Free eligibility here >

Fees Free only covers your tuition fees. You would still need to pay for things like accommodation, living costs and placement transport costs.