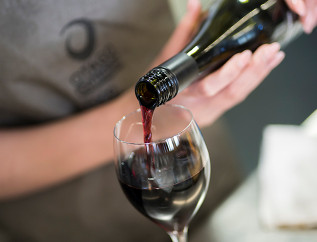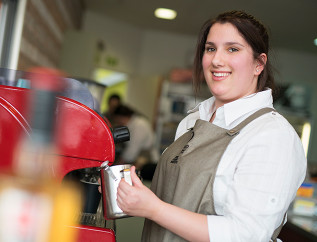 Location

Dunedin

Duration

17 weeks full-time; part-time not available

Delivery

On campus with work experience
Credits

60

Level

3

Start

February and July

Apply

By 30 November and 30 April. Late applications will be accepted based on availability of places.
Location

Intake

Study breaks

Dunedin

22 February 2021

19 April 2021 - 30 April 2021


Dunedin

26 July 2021

11 October 2021 - 15 October 2021

Energy and enthusiasm are essential qualities when you work in the hospitality industry.
This hands-on programme is your first step towards a career in the largest industry in the world, with endless job opportunities across New Zealand and the globe. You'll gain valuable work-ready skills for front-line service in the café and bar sector and join the Hospitality industry at entry level as a qualified food and beverage attendant.
Skills required

Good communication
A good work ethic
Maturity and honesty
The ability to work well under pressure
Confidence when dealing with customers.
Entry requirements

Open entry.
International students will be individually assessed to ensure you are ready for this study.
If English is not your first language, you must provide:

If you need to improve your English Language skills, we offer a wide range of English programmes.

Under 18?

Alcohol tasting and consumption is part of this programme and may be a risk for some people.
To ensure the safety and wellbeing of our learners, and in compliance with the Sale and Supply of Alcohol Act 2012, you must get parental consent if you're under 18. Risks will be outlined in more detail during the programme.
If you're under 18 and want to chat about your best options, please get in touch with us. It may be that we recommend you begin your learning with us in another programme and then move into this one.

Consumption of alcohol is NOT a compulsory part of the course and other methods of identifying and obtaining knowledge of products can easily be employed on request.

Selection procedure

If the number of applicants exceed the available places, a waitlist will be used to ensure preference is given to applicants in the order that they applied.
You will learn

You will spend 70% of your time in an applied, directed learning situation and 30% with self-directed study.

You will learn how to describe and apply basic service operations in the food and beverage sector to meet industry requirements and understand the hospitality work environment. This covers professional café and bar service, including counter and table service, food preparation, cocktails and bar service with barista knowledge, and you'll train in real and simulated work experience situations.

Our on-site training facilities include Manaaki—our training restaurant, Eden Café, and AKO—our student-operated café. You'll also do an industry work experience placement.
Further study options
Health and Safety

There are a number of Occupational Safety and Health (OSH) issues associated with practical work in areas specific to a commercial kitchen and café environment. These include, but are not limited to, burns from hot liquids or hot objects and cuts from sharp instruments.
Additional costs

During your induction day, you have the opportunity to purchase your full uniform from Otago Polytechnic's preferred supplier. You should expect to spend approximately $250 on additional programme-specific equipment. This will be covered by the 'Course-Related Costs' section of your student loan (if you are eligible - see Student Loans and Allowances section below).
Student loans and allowances

Student loans and allowances are for domestic students only. For information about student loans and allowances please visit the Studylink website. It is important to apply for your student loan/allowance at the same time as you apply for this programme, due to the length of time Studylink take to process. Loan/allowance applications can be cancelled at any time if you decide to withdraw your programme application or if it is unsuccessful.
Apply Now