History of maternity and midwifery education in New Zealand
1990 was a year of celebration for midwives across New Zealand.
In Dunedin, at the first New Zealand College of Midwives Conference, then-Minister of Health Helen Clark announced that the 1977 Nurses Act would be amended to enable direct education courses for midwives.
This was the catalyst for change and the reward for years of lobbying and work done by consumers, midwives and educators.
From relative autonomy in 1904 where midwives could practice under medical supervision, legislative changes progressively resulted in midwifery education becoming a post-basic course within a nursing qualification.
Dissatisfaction with the midwifery education on offer saw aspiring midwives leave for Australia and Great Britain to obtain their midwifery qualifications.
The result: a serious shortage of midwives in New Zealand.
Women joined forces with their midwives to lobby for direct-entry midwifery programmes, based on the World Health Organisation's definition of a midwife. This included concepts of autonomy, continuity of care and the notion of informed decision making and consent by women.
After 25 years, midwifery is now firmly established in the community and in education institutions.

450+ high-quality graduates

10 years in the North Island

Study where you are – delivery locations all over New Zealand, in Greater Wellington, Palmerston North, Whanganui, Dunedin, Central Otago and Southland

You can be working and earning as a qualified midwife in just three years.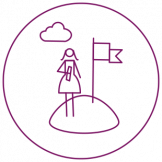 Blended delivery means you don't need to move to another city to study, so you can stay and contribute to maternity care in your community.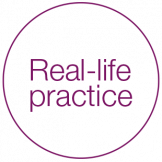 You get to work with women and midwives from your first month of study

Excellence in teaching, research and professional practice

Our qualifications are based on the World Health Organisation standards and guidelines.
1989

One-year midwifery

programmes

approved

1990

Nurses Amendment Act passed, allowing for direct-entry midwifery

programmes

1991

3-year direct-entry Bachelor of Midwifery approved

1992

First intake of Bachelor of Midwifery direct-entry students

1994

First midwives graduate from bachelor's degree

1999

Master of Midwifery

programme

begins

2009

Blended-delivery degree

programme

rolled out to South Island satellite areas, in partnership

with Christchurch Polytechnic Institute of Technology (now Ara)

2010

Blended-delivery degree extended to Greater Wellington, Palmerston North and Whanganui

2019

Celebrating 25 years of Bachelor of Midwifery graduates
Excellence in teaching, research and professional practice
A great midwifery programme is a living, breathing and organic process that requires engaged, enthusiastic, creative and committed staff. This includes more than just teaching staff; it's the researchers participating in related political and regulatory processes, and it's the staff who manage the logistical, financial and promotional aspects of the programme delivery.
The calibre of staff in our midwifery programme shows in the number of teaching, research and leadership awards we've received. It shows in the reputation of our staff, nationally and internationally, and in its reputation for research. Our members of staff serve on statutory committees, are standards reviewers, and provide opinions for the Director of Proceedings, also acting as co-chair of the Midwifery Council.
Several staff members maintain strong links with practice, being actively involved as practising midwives, which brings currency and authenticity to their teaching. All staff members maintain links with the College of Midwives, their professional body, the Home Birth Association and other midwifery-related consumer and cultural groups.