Embrace the chance to receive a first-class theoretical and practical nursing education. Benefit from access to state-of-the-art facilities, the latest industry knowledge and the expertise of highly experienced teachers, and graduate with the skills and confidence to enter the nursing profession.
Our School of Nursing is very highly-regarded and our graduates are in demand throughout the country due to their knowledge, professionalism and work-readiness.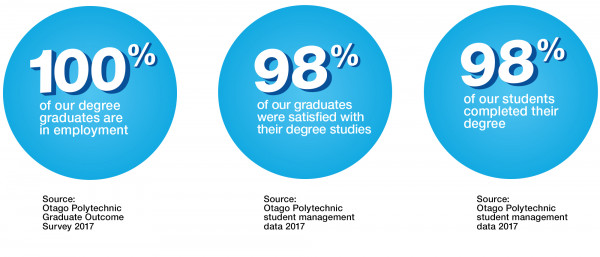 Learn in a caring and supportive environment where staff are absolutely committed to guiding you to success. You'll benefit from the expertise of first-class teachers and practitioners, state-of-the-art facilities and a mix of theoretical and practical nursing education.
Our unique blended delivery model enables you to develop the applied techniques and hands-on skills you will need in your career, while online learning components allow you a degree of flexibility in your learning.
An established career pathway to Nurse Practitioner through master's degree study and further opportunities are available for practice specialisation at other tertiary providers in New Zealand.