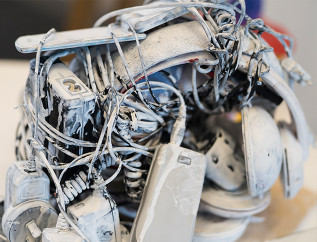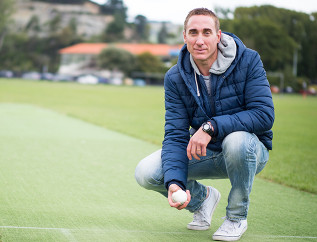 Location

Online for both domestic and international students

Duration

One year full-time; four years part-time

Delivery

Taught via extensive online resources
Credits

120

Level

8

Start

February and July

Apply

By January or July
Location

Intake

Study breaks

Distance

15 February 2021

28 June 2021 - 16 July 2021


Distance

12 July 2021
Are you already registered as an occupational therapist? Do you want to gain an advanced level of knowledge in your chosen practice area and broaden your career options?
Then this is the programme for you! Undertake further specialised education and gain the higher level knowledge and skills relevant for international practice, enabling you to apply for employment positions that are recognised as expert clinical posts, or to move into managerial positions, both within New Zealand and overseas. Your learning may also provide you with the confidence to move into new areas where the role of occupational therapy is only emerging. Alternatively, you may choose to pursue a career in academia or policy development and this qualification will allow you to staircase into the Master of Occupational Therapy.
Acquire the skills to engage in evidence-based practice. Deepen your understanding of the body of knowledge that informs day-to-day occupational therapy practice so you can contribute to its ongoing evolvement. Consisting of four one-semester courses, choose to complete just one postgraduate course, or more, depending on your goals. Courses are delivered 100% by distance.
If you complete two, one-semester courses, you can exit with a Postgraduate Certificate in Occupational Therapy Practice. If you complete two, one-semester courses with a B grade average and one is Research for Practice then you may enter directly into the Masters programme.
Entry requirements

You must hold a Diploma OR Bachelor of Occupational Therapy from a World Federation of Occupational Therapists (WFOT) approved programme (OR equivalent), OR a Certificate of Registration (New Zealand).
If you hold a Diploma or Certificate of Registration, you must also provide evidence of commitment to further education and two confidential referees attesting to your ability to manage postgraduate study.
You must provide evidence of employment as an occupational therapist (Annual Practising Certificate), although this can be waived in certain circumstances.
International students will be individually assessed to ensure they meet the entry requirements.
If English is not your first language, you must provide:

If you need to improve your English Language skills, we offer a wide range of English programmes.
Additional documentation

You must supply certified copies of proof of identity, academic records, proof of residency (where appropriate) and curriculum vitae.
Selection procedure

Applicants will apply using the Otago Polytechnic online application form. Each application is assessed against the entry requirements. Should the number of applicants who meet the entry requirements exceed the available places, applicant will be placed on a waiting list in date order.
COVID-19 vaccination information

If you want to apply for this programme, we'll need to see evidence of your Covid-19 vaccinations (including types and dates). You need to have had three doses. We're legally obliged to collect this additional information from you as this programme is covered by the Covid-19 Public Health Response (Vaccination) Order 2021.

Please just complete our online application process as normal. As part of the application process, you'll be asked to provide your vaccination record.

The Government have advised that the only proof of vaccination that we can accept is a vaccination record PDF from your My Covid Record.
Additional costs

As this programme is taught via extensive online resources, you must budget for internet access as well as for printing of readings/course materials.
You will study

This Postgraduate Diploma consists of four courses. Domestic students will complete the compulsory Research for Practice course and select three others from the range of elective courses offered to make up your qualification. Plan your own progress through the programme choosing which courses you prefer to take first.

All courses are at Level 8 of the National Qualifications Framework. Please note that not all elective courses are offered every year. Please contact the School of Occupational Therapy for the current list of available courses. Email ebsOCC@op.ac.nz

If you are an international student interested in studying with us, please contact the School of Occupational Therapy by emailing info@op.ac.nz.
Your workload

Each course is worth 30 credits, equating to approximately 300 study hours. If you are completing one course per semester, you should allocate approximately 18 - 19 hours per week for attendance at fortnightly web-based sessions, online discussions and reading, as well as research for your assessments.
Further study options

You can choose to move in to the Master of Occupational Therapy qualification at any point as you progress through the Postgraduate Diploma courses. Your path of study will be discussed with the Masters Coordinator to ensure that you have completed the required academic entry criteria for the subsequent programme.
Individual courses

Please note: Not all electives are offered every year. Please contact the School of Occupational Therapy for more information.

| | | |
| --- | --- | --- |
| Course Title | Level | Credit |
| | 8 | 30 |
| | 8 | 30 |
| | 8 | 30 |
| | 8 | 30 |
| | 8 | 30 |
| | 8 | 10 |
| | 8 | 30 |
| | 8 | 30 |
| | 8 | 30 |
| Using Sensory Processing Principles with Diverse Populations | 8 | 30 |
| Programme totals | | 120 |
Postgraduate academic staff
Student loans/allowances

Student loans and allowances are for domestic students only. For information about student loans and allowances please visit the Studylink website. It is important to apply for your student loan/allowance at the same time as you apply for this programme, due to the length of time Studylink take to process. Loan/allowance applications can be cancelled at any time if you decide to withdraw your programme application or if it is unsuccessful.
Recognition of prior learning

If you have extensive knowledge and skills due to practical experience in this area, enquire about our recognition of prior learning process at Capable NZ. You may have already gained credits towards this qualification.
Links to useful websites
Apply Now