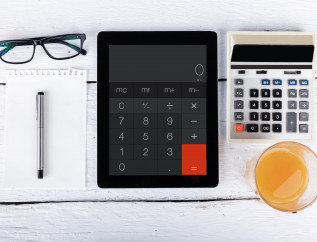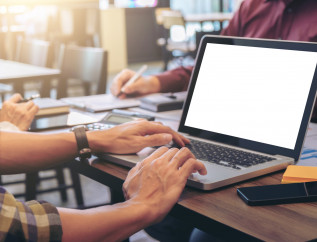 Location

Online

Duration

18 weeks full-time | 32 weeks part-time

Delivery

Delivered through the eCampus. Online activities – readings, discussion forums, research tasks and fact-finding. Study is part-time, will be mainly self-directed and is flexible to suit your needs
Credits

50

Level

4

Start

Monthly

Apply

Anytime
Location

Intake

Study breaks

Online (TANZ)

2 January 2021
Delivered online through eCampus NZ
Have you thought about working in an accounts role? Are you thinking about making a move from business administration into an accounts role but need more confidence and knowledge to take that step? Perhaps you are already working in an organisation and want more responsibility or you may be looking at starting your career training.
This fully online qualification is perfect for any situation and will give you a sound understanding of the accounting functions that are required in a business. You will gain the knowledge to take on an entry level accounting support role within an organisation, contributing to performance and productivity.
Career opportunities include Bookkeeper, Accounts Officer, Payroll Officer, Sole-charge Administrator, Accounts payable/receivable or Accounts Assistant.
You can complete this full programme by undertaking all four courses or can complete individual courses.
Please note: Learners under the age of 18 cannot apply for this programme.
What will I learn?

Understand the accounting roles and functions in a business environment

This Certificate covers Payroll and Accounting Software through to Accounting Taxation. If you want to work in an accounts role then you will need to know what functions are performed in managing a business' accounts processing and who does what.

Technique and technology

Technology in the sector is a fast-moving machine. While accounting basics will never change, the technology and software available to support the sector is changing at speed. You will learn how to use available software in your day to day accounts role.

Reduce risk

Businesses must comply with financial controls. If you work in this area you need to know what those controls and your business compliance obligations are. Having this knowledge will reduce business risk.

Gain confidence

Completion of the programme will ensure you have the confidence to contribute effectively, and with sound knowledge, to your team or organisation outputs. Knowing that you have the expertise to respond to questions, issues, and requests for information appropriately will build your confidence, meaning your contribution is enhanced.
Entry requirements

New Zealand Certificate in Retail (Level 3), or
NCEA (Level 2), or
A New Zealand Certificate in Foundation Studies (Level 2), or
A qualification at Level 2 or above, with evidence of literacy and numeracy abilities equivalent to NCEA (Level 1), or
Evidence of relevant knowledge and experience, including literacy and numeracy abilities equivalent to NCEA (Level 1).

In the latter two situations you must provide a copy of your CV for the purpose of verifying the evidence.

Applicants whose first language is not English must have an acceptable level of English language fluency prior to enrolment in the programme. This may be demonstrated in a variety of ways, including schooling in New Zealand, completion of the relevant New Zealand Certificate in English Language, approved scores on IELTS tests or completion of accepted international equivalents. Specific scores for IELTS and New Zealand Certificates in English Language are as follows:

IELTS 5.5 General or Academic (no band score lower than 5)
NZCEL Level 3 with an endorsement of either General, Workplace, or Academic

Students must undertake 401 either concurrently or prior to progression on the other courses within the programme of study.
COVID-19 vaccination information

As this programme is delivered fully online, you do not need to provide us with a My Vaccine Pass.

You will need to provide us with a valid My Vaccine Pass if you want to visit an Otago Polytechnic site for any reason while you are studying with us (e.g. meetings, events, presentations) or attend graduation in person at the end of this programme.
You do not need to provide a valid My Vaccine Pass if you are attending on campus health services (e.g. student health, Kowhai Centre).
In exceptional circumstances, exemptions may be granted to this. You can find out more about this in our vaccination policy. If you think you have grounds to be exempt from our vaccination requirements, please email Covid-19@op.ac.nz

You can find more information about our vaccination requirements here. And, if you still have further questions, please visit our FAQs page which you can find here.
Your workload

This programme is made up of four courses and can be studied part-time or full-time.

If you choose to study full-time, you will need to complete two courses at the same time which will require around 30 hours per week of study time.
If you choose to study part-time, you study one course at a time which will require around 12.5-19 hours a week of study.
Course descriptions

| | | | | |
| --- | --- | --- | --- | --- |
| Course name | Description | Fee | Credits | Weeks |
| Accrual Accounting | It's a responsible task being a member of the accounting team. You need to have the skills, expertise and knowledge to deliver accurate and up-to-date information that the business can rely on for informed decision making. Understanding all financial elements and processes, like double entry accounting and internal controls, is essential. Make sure you play your part well, providing qualified advice. | $169.58 | 15 | 8 |
| Accounting for Taxation | One thing is certain in life - we all pay tax! You need specialised skills and knowledge to manage an efficient tax function within a business. The process is rigid and very much driven by dates and reporting. Ensure you have a comprehensive understanding of requirements to enable you to deliver effectively in this role. | $113.00 | 15 | 8 |
| Accounting Software | There is an expectation that every person in the finance team will have a sound knowledge of the software available to deliver successful accounting and associated reporting. You need to keep up with the game. This course will give you the knowledge and expertise to contribute confidently. | $169.58 | 15 | 8 |
| Payroll | The Payroll function in an organisation is vital. The team must be paid on time and with accuracy. This role is crucial for the smooth running of the business and to ensure a motivated workforce. The Payroll course will help build your knowledge base. | $113.00 | 15 | 8 |
Student loans and allowances

Full-time domestic students of this programme are eligible for student loans and allowances (dependent on age and financial circumstances.) Please contact Studylink for additional information. Phone 0800 88 99 00 or visit: www.studylink.govt.nz