Facilities
Located in the heart of Logan Park, the Sargood Centre is part of Dunedin city's sports hub – home to the indoor Forsyth Barr Stadium, the University Oval cricket ground, rugby fields, the Caledonian athletics track, McMillan hockey turf and the Unipol Recreation Centre. The Centre was opened in 2013 and offers attractive, modern facilities, including well-equipped teaching and learning suites, and a state-of-the-art gymnasium.
A large open atrium area, known as The Gallery, is a learning commons for students from all programmes. Students gather to study, collaborate and converse here, fostering a community of learning within the Institute.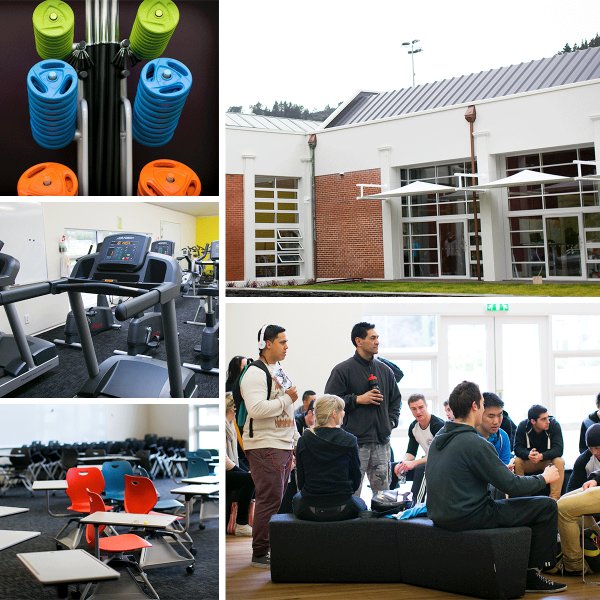 Central campus facilities
Otago Polytechnic's Central campus boasts excellent facilities for its Adventure, Sports Turf and snow sports programmes. Sports Turf Management: close proximity to professional sports facilities, as well as the outdoor training area that has been established specifically to cater for this qualification. Snow Sports: take advantage of the facilities at the Cardrona Alpine Resort – the spectacular winter playground of the Southern Alps is your classroom.