Do you love sport? So do we! That's why we have the prime location in Dunedin's sports precinct. Study with us and turn your love of sport into expertise, a qualification and your dream career!
We're surrounded by fantastic sports facilities
There's nothing better than a sunny day at the oval watching tests, ODI or T20 cricket matches - and we've got the oval right on our doorstep.
Walk for a minute in any direction from the Otago Polytechnic Institute of Sports, Exercise and Health and you'll find:
the University cricket oval – home of the Otago Volts
Forsyth Barr Stadium – home of the Highlanders Super 15 rugby team
Caledonian athletics grounds
hockey and football turfs
rugby grounds and tennis courts
mountain bike tracks and cycling paths
rowing clubs
indoor sports venues with gyms, courts, sports gear hire.
Our sponsorship deals with Otago Cricket, Otago Hockey and Dunedin Venues Management Ltd ensure great internship opportunities for our students.
At Otago Polytechnic you'll get world-class industry practice in your chosen field. Our interns complete performance analysis for our elite sports teams, coach teams, rehabilitate athletes, or manage the turf in the rugby stadium or the pitch at the oval. Our business and management students run events and functions.

Want to experience the sports action from off the pitch?
Easy! We offer a range of programmes that could still see you follow your passion for sport.
Study Engineering Technology or Architectural Technology and design the sports stadiums of the future. Study Applied Management and manage professional athletes or the next big sporting event!
The range of programmes at Otago Polytechnic means you'll find something that takes you towards the career you want - and you'll experience the incredible lifestyle that Otago Polytechnic offers.
Deejay Forbes
New Zealand Sevens
"I'm looking forward to finishing my Masters degree, which examines what makes successful coaching from an athlete's perspective, and my goal is to one day coach a national side."
---
Hamish Rutherford
New Zealand Black Caps
"These skills I've gained will serve me well in the future post sport, whenever that time might be. This degree has given me a lot of confidence in understanding my personal and professional self, with what can be a tough transition out of sport."
---
Shea McAleese
New Zealand Black Sticks
"It's really opened my eyes. It just made me think more broadly."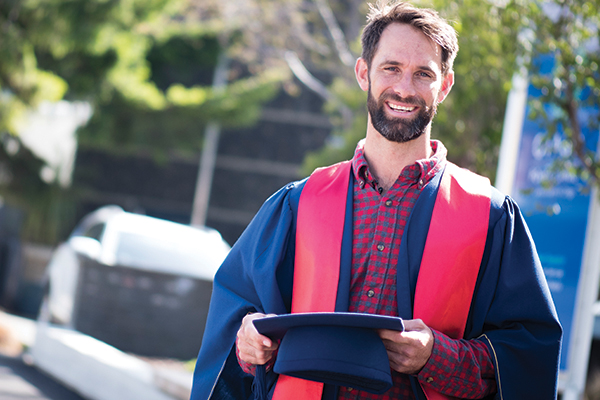 Grant Elliott
New Zealand Black Caps
"The Bachelor of Applied Management through Otago Polytechnic has helped me realise I have skills that are transferable for when I do make the transition from sport, and the knowledge that I can achieve and progress in any job I choose."