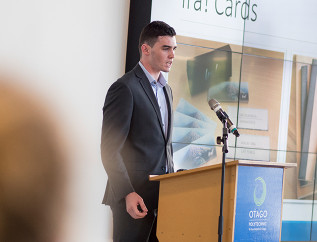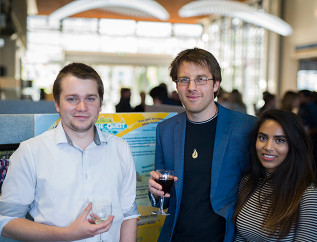 Location

Dunedin

Duration

One year, full-time; part-time options

Delivery

On campus with an internship
Credits

120

Level

7

Start

February

Apply

Until start date
Location

Intake

Study breaks

Dunedin

22 February 2021

5 July 2021 - 23 July 2021
19 April 2021 - 30 April 2021
4 October 2021 - 15 October 2021


Dunedin

21 February 2022

27 June 2022 - 15 July 2022
18 April 2022 - 29 April 2022
3 October 2022 - 14 October 2022

Are you organised and good at planning parties and informative events? Do you enjoy tackling a new challenge and having a job where every day is different?
You could be suited for a career in event management. Undertake this programme and get all the skills you need to plan, organise, promote and run events, conferences and functions for a variety of organisations, communities, groups and individuals. Learn from highly experienced staff who are industry professionals with a wealth of knowledge and a passion for teaching.
Build on your existing qualifications and skills, and graduate in only a year, without having to complete a full degree.
Then step into the industry and make your mark! One day you could be organising an international music or sport event, the next you could be coordinating a professional conference or charity ball. Chances of getting work as an event manager are good as demand is strong.
Entry requirements

An undergraduate degree or appropriate degree-equivalent practical, professional or scholarly experience.
You can't enrol in a major that you've already studied at undergraduate level.
International students will be individually assessed to ensure they meet the entry requirements. Click here for equivalent academic entry requirements by country.
If English is not your first language, you must provide:

If you need to improve your English Language skills, we offer a wide range of English programmes.
Additional documentation

You must supply certified copies of proof of identify, academic records and proof of residency (where appropriate).
Additional costs

You will be required to purchase some textbooks during this programme and also cover any costs associated with fieldtrips or the industry project.
You will study

You will complete 120 credits of learning, of which 75 must be at Level 7.

LEVEL 6

Project Management: Learn about project management terms and concepts, the organisational and environmental context, project initiation, planning, implementation and control, and closure and review.

Event Logistics: Learn about health and safety and risk management, crowd control, food and beverage, audio visual, volunteers, seating, staging and performer management through participating in the logistics coordination of a number of actual events.

Event Planning and Management: Work in a group with an external client to prepare an event plan, and volunteer at other events within the event industry. Evaluating the event will enable you to relate theory to experience.

LEVEL 7

Event Marketing and Sponsorship: Develop a marketing plan and communication plan, and sponsorship bid proposal and presentation around an event that you have developed. Gain knowledge from working in teams, on case studies, and through a number of guest speakers and lectures. The sponsorship bid proposal and presentation is delivered to a panel of staff and industry, and the practical application of event marketing is integral to this course.

Event Project: Focus on the development, planning and execution of events. Work in groups to deliver an actual event in conjunction with an industry client. You will organise the resources, marketing, finances, human resources and project timelines for the event, and will also learn to evaluate the event's success. You will prepare a written report including concepts, models, and experiences gained from this experience.

Industry Project: This is an opportunity to balance theory with applied learning in your workplace or host organisation and tailor your studies accordingly to your interest. The project involves a workload of 200 hours, completing a written research project investigating an issue/problem that adds value to the organisation. This industry project will be useful in developing team work, communication and other soft skills/capabilities and in helping establish industry connections post-graduation.

| | | |
| --- | --- | --- |
| Compulsory Courses | Level | Course Credits |
| Project Management | 6 | 15 |
| Event Logistics | 6 | 15 |
| Event Planning and Management | 6 | 15 |
| Event Marketing and Sponsorship | 7 | 15 |
| Event Project | 7 | 15 |
| Organisational Research Design | 7 | 15 |
| Industry Project | 7 | 30 |
| Total | | 120 |
Your workload

Your programme of study will generally include lectures and seminars/ tutorials. You will be expected to contribute at least 20 hours per week of your own time in self-directed study to allow for successful completion of the qualification. You will also complete a 200-hour industry project, gaining hands-on experience and developing important industry and business connections.
Further study options

Progress into higher levels of learning and enhance your employment potential with postgraduate study in Event Management.
Student loans and allowances

Student loans and allowances are for domestic students only. For information about student loans and allowances please visit the Studylink website. It is important to apply for your student loan/allowance at the same time as you apply for this programme, due to the length of time Studylink take to process. Loan/allowance applications can be cancelled at any time if you decide to withdraw your programme application or if it is unsuccessful.
Apply Now