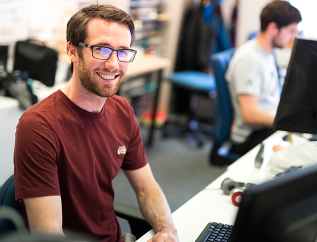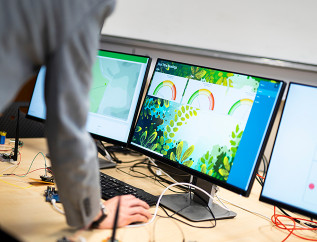 Location

Dunedin

Duration

17 weeks full-time; part-time not available

Delivery

On campus
Credits

60

Level

4

Start

February and July

Apply

Until start date
Location

Intake

Study breaks

CapableNZ

1 January 2021

Dunedin

22 February 2021

19 April 2021 - 30 April 2021


Dunedin

22 February 2021

19 April 2021 - 30 April 2021


Dunedin

26 July 2021

4 October 2021 - 15 October 2021

Do you want to learn how to make an office run smoothly and efficiently?
Then this is the ideal option. This programme has been designed to give you an overview and understanding of administration procedures.
If you're someone who has already mastered the basics of business administration, this nationally-recognised qualification will help you step up to a more senior level. If you're new to administration, it will give you an advanced understanding of administration and management skills that will make you a valuable asset to employers.
You can study this programme at our Dunedin Campus or online via eCampus.
Career outcomes

The skills you develop in this qualification are particularly relevant for the following positions:

Executive Personal Assistants
Office Administrators
Project Assistants
Senior Receptionists

and for roles in these areas:

Customer relationships
Front line customer service
Contact Centres
Sole charge role in small business entity.
Entry requirements

Open entry.

If English is not your first language, you must provide:

If you need to improve your English Language skills, we offer a wide range of English programmes.
You will study

| | | | |
| --- | --- | --- | --- |
| Course name | Description | Level | Credits |
| The Business Workplace | Learn how to work in a professional business environment; sustain and support administrative systems and processes in an ethical, social and culturally-inclusive environment | 4 | 15 |
| Professional Administrator | Discover how to respond to stakeholder requirements through utilising effective customer service strategies and creating complex documents | 4 | 15 |
| Financial and Data Management | Learn how to process statistical data and perform financial calculations to meet the requirements of a business entity | 4 | 15 |
| Executive Business Administration | Learn how to implement, support and maintain administrative services and processes within the business entity in a culturally-inclusive environment | 4 | 15 |
Further study options
Additional costs

You must be prepared to supply your own headphones, stationery and textbooks (if requested by your lecturer).
Your workload

Course work for this programme will require approximately 20 hours of directed study in the form of class attendance per week. You will be expected to spend equal hours of your own time in self-directed study in order to successfully complete this programme.
Student loans and allowances

Student loans and allowances are for domestic students only. For information about student loans and allowances please visit the Studylink website. It is important to apply for your student loan/allowance at the same time as you apply for this programme, due to the length of time Studylink take to process. Loan/allowance applications can be cancelled at any time if you decide to withdraw your programme application or if it is unsuccessful.
Apply Now