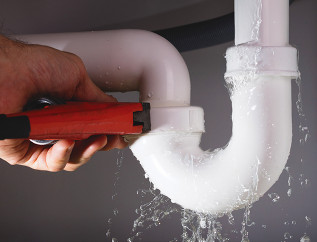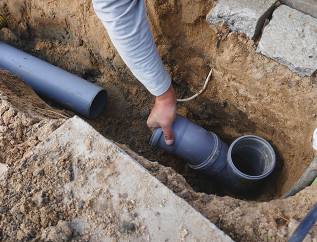 Location

Dunedin

Duration

22 weeks full-time; 2 years part-time

Delivery

Face-to-face teaching, online learning and practical workshop activities
Credits

75

Level

3

Start

To be confirmed
With the need for housing, new builds and commercial or community projects increasing, the demand for workers within the plumbing, gasfitting and drainlaying trades will remain strong for years to come.
Plumbers, Gasfitters and Drainlayers assemble, install and repair pipes, drains and fixtures that supply water and gas or remove waste.
Career options include a Plumber, Drainlayer, Gasfitter, Roofer, Heating and Ventilation Installer and Heat Pump Installer.
This hands-on, pre-apprenticeship programme will give you the work-ready skills you need to enter an apprenticeship - your first step on the path to becoming fully-qualified.
You'll train in our workshops and learn through "on-the-job" simulations. Work-site style activities will teach you how to work as part of a team, follow instructions, understand regulatory roles and health and safety protocols, and to practise the language and culture of the trade.
Courses include Water Supply Systems; Building Envelope; Drainlaying; Plumbing Maintenance and Foulwater; and Introduction to Gasfitting. You'll also get trained and certified in first aid.
*Please note: This programme is subject to availability.
Entry requirements

Academic requirements

English Language requirements

If English is not your first language, you must provide:

If you need to improve your English Language skills, we offer a wide range of English programmes.

Other requirements

You must be physically able to undertake the practical components of this programme.
You will study

You need to complete five compulsory 15-credit courses to finish this programme. In addition to learning the basic methods for performing entry-level plumbing, gasfitting and drainlaying tasks under supervision, you'll also learn how to follow industry health and safety protocols and get trained and certified in first aid.

Courses

Water Supply Systems (15 credits)

Gain the foundation knowledge and practical skills to help with the installation of hot and cold water plumbing installations. Learn how to:

Help with installing hot and cold water reticulation systems
Help with installing and commissioning a low pressure, tank-fed, hot water cylinder
Work safely with electricity
Provide first aid and demonstrate site safe principles
Be work ready

Building Envelope (15 credits)

Learn about the principles related to weather tightness in plumbing and gasfitting. Learn how to:

Describe the main principles of weather tightness in plumbing and gasfitting
Describe methods of preserving the structural integrity and prevention of damage to property
Install water-tight roof and well-pipe penetration systems
Install basic roof cladding and flashings (e.g. corrugated steel systems)
Work safely at heights
Be work ready

Drainlaying (15 credits)

Build basic knowledge and practical skills to help with drainage system installation. Learn how to:

Excavate, shore and backfill a trench
Identify and help with installing drainage pipework and components
Plan a confined space entry
Be work ready

Plumbing maintenance and foul water (15 credits)

Discover how to help with the installation of foul water plumbing systems and, under supervision, perform basic plumbing maintenance. Learn how to:

Identify and help with installing basic foul water plumbing systems
Help with installing basic plumbing fixtures
Maintain taps and help with maintaining valves
Describe biohazards in relation to plumbing and drainlaying work
Be work ready

Introduction to gasfitting (15 credits)

Build foundation knowledge and skills of flueing and ventilation, consumer gas pipework, gas appliances and their applications. Learn how to:

Identify and help with installing appropriate gas pipework and components
Identify and help with installing a flue system
Describe basic gas appliance controls and their operation
Demonstrate knowledge of hazards and precautions for working with gas in plumbing, and gasfitting, including combustion principles
Student loans and allowances

Student loans and allowances are for domestic students only. For information about student loans and allowances please visit the Studylink website. It is important to apply for your student loan/allowance at the same time as you apply for this programme, due to the length of time Studylink take to process. Loan/allowance applications can be cancelled at any time if you decide to withdraw your programme application or if it is unsuccessful.
Any questions?
Disclaimer

While every effort is made to ensure that this sheet is accurate, Otago Polytechnic reserves the right to amend, alter or withdraw any of the contained information. The fees shown in this document are indicative ONLY. Both domestic and international fees are subject to change and are dependent on the development and implementation of Government policies. Please note that additional fees may from time to time be required for external examination, NZQA fees and/or additional material fees.
Apply Now