International Learner Attainment and Attendance Policy
To be read in conjunction with
Approval Date
1 June 2020
Approved By
Chief Executive
Next Review
30 November 2022
Responsibility
Deputy Chief Executive: Learner Experience
Baldrige Criteria
Customer focus
Purpose
To provide guidelines for schools on learner attainment and attendance requirements for all international learners enrolled in Otago Polytechnic Limited programmes at any campus.
Otago Polytechnic Limited is also committed to the wellbeing and success of its international learners where teaching staff will closely monitor the progress and attendance of each learner through a process of observation and enquiry.
Compliance
Education (Pastoral Care of Tertiary and International Learners) Code of Practice 2021
Immigration New Zealand (INZ) Requirements (extract): http://apps.employment.govt.nz/immigration/student-termination
Where a learner ceases to attend or complete their programme of study before the programme is completed a signatory to the Code is required to advise INZ immediately, using their electronic notification form.
Notification is undertaken by completing the electronic notification form on the INZ website ONLY in cases where the institution has terminated the learner's enrolment.
When an institution notifies a termination of enrolment, INZ will undertake an investigation – this MAY result in a permit being revoked.
Policy
1. International learners are required to attend for 100% of scheduled class time. Unless there is a good reason such as illness, failure to meet this requirement may result in the learner's enrolment with Otago Polytechnic Limited being terminated and INZ notified.
2. At the commencement of each course/programme, Heads of College are responsible for ensuring that all international learners are advised in writing of the requirement for 100% attendance and the required attainment levels.
3. Learners may be refused further enrolment in a qualification or programme of study if they do not make satisfactory progress; and may be refused entry to a higher-level programme if they do not demonstrate success within a lower level programme
4. Unsatisfactory academic progress by any learner includes the following situations:
a. Attendance requirements not met.
b. A learner who does not pass at least half of the credits in which the learner was enrolled within one academic year.
c. A learner who enrolled in the same course on three occasions and has failed that course.
d. A learner fails to engage in required learning activities including undertaking formative assessments, online learning activities, work or clinical placements, and group/team-based projects with other learners.
e. A learner fails to submit summative assessments.
5. The Head of College/Programme Head manages unsatisfactory progress with guidance from the Te Kaihāpai. This will usually be in cases where a learner has failed 50% or more of the courses they are enrolled in any given year or fail to meet course requirements as defined in the programme document.
6. College and programme staff are required to be proactive as soon as the first signs of poor attendance, assignments not handed in on time, or a poor level of attainment becomes evident rather than allowing the situation to continue. The College liaison staff person for international learners and/or professional staff from appropriate support services may be consulted and teaching staff must make every effort to resolve the situation and ensure the necessary support is provided.
7. Refer to process for unsatisfactory progress and related sample notification letters in SOP - International Learner Attainment and Attendance
8. Where all efforts for improvement of attendance and attainment have been exhausted termination of enrolment procedures may commence upon the decision of the Te Kaihāpai (refer to Learner Discipline).A withdrawal form is completed with the Head of College/Programme Head, Registry and INZ notified.
9. The Registry Team Leader has delegated authority to complete the electronic notification of a learner's termination to INZ immediately after termination.
10. There is no refund of fees when an enrolment is terminated.
References
SOP - International Learner Attainment and Attendance (process for unsatisfactory progress, includes sample letters and learner agreement)
Programme Information
Terms and Conditions for Learners (inclusive of International Learners)
International Learner Arrival Guide
Policy - Application, Entry and Enrolment
Policy - Withdrawal, Transfer, Cancellation and Refund
Policy - Learner Discipline
Signature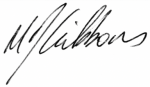 Approved by:
Dr. Megan Gibbons
Chief Executive
01/06/2020