Travel on Otago Polytechnic Business
Approval Date
4 April 2022
Approved By
Chief Executive
Next Review
30 November 2022
Responsibility
Deputy Chief Executive: Corporate Services
Baldrige Criteria
Workforce focus
PURPOSE
To provide guidelines and procedures to ensure that expenses for and related to Otago Polytechnic Limited (Ltd) domestic and international business travel, and associated activities are funded appropriately and consistently.
Travel and accommodation expenditure should be economical and efficient, having regard to purpose, distance, time, urgency, personal health, security, and safety considerations. The principles of a justified business purpose, and moderate and conservative expenditure, are particularly relevant.
COMPLIANCE
Where a provision in this policy is inconsistent with the provisions in an employment agreement, the employment agreement will apply.
POLICY
Otago Polytechnic Ltd will meet approved actual and reasonable costs of approved businessrelated travel and related activities for staff, contractors, secondees, consultants and Board members.
Travel costs are considered a sensitive expenditure. All travel costs must meet standards of probity and financial prudence to reflect public sector norms and be in line with the Sensitive Expenditure
The purpose for travel is to be business-related, however business trips may be extended for personal reasons as long as any difference in costs (airfare and accommodation) is reimbursed by the staff member.
Otago Polytechnic Ltd only pays for alcohol in limited circumstances (e.g., when hosting outside guests or at a staff function in line with the Internal Staff Functions Gifts and Recognition policy). Staff must pay personally for their alcoholic drinks when travelling on Otago Polytechnic Ltd business.
For the purposes of this policy travel to Australia is regarded as domestic, with the exception of Perth and Darwin.
Wherever possible staff should participate in meetings, which would require long-distance road travel or air travel, by electronic means such as video conference, Microsoft Teams or equivalent. As a guide electronic participation is expected for:
Routine consultation meetings with central agencies or with sector colleagues.
Meetings which are of short duration (less than half a day).
Meetings that do not have compelling reasons for face-to-face engagement.
Otago Polytechnic Ltd will not require travel to destinations where the health and/or safety of staff is likely to be put at risk.
Booking Travel.

8.1 All travel bookings including flights, accommodation and rental cars should be made through Otago Polytechnic's Travel Management Company unless an emergency situation arises. Alterations to travel bookings should also be made through Otago Polytechnic Ltd's Travel Management Company.
8.2 Bookings should be made at the earliest possible opportunity to achieve the cheapest fares possible.
8.3 Otago Polytechnic Ltd has an 'open skies' policy. This means that all travel for Otago Polytechnic Ltd business must be booked on the airline offering the cheapest fare available at the best time on the day. There will be no preferences for one airline over another.
8.4 Travel by economy airfare is the default. Other classes of travel, including premium economy, are at the traveller's expense. For domestic travel class of travel is at the discretion of the Formal Leader, however, flexi-fares should only be booked where there is a likelihood that the travel will change. In most situations, seat or seat and bag fares will be appropriate.
8.5 When the itinerary is emailed through, it is the traveller's responsibility to check that the details are accurate.

Accommodation

9.1 Accommodation bookings are to be at a moderate standard. The norm will include a standard room with bathroom facilities.
9.2 Expenses incurred by the staff member for a meal if the accommodation restaurant is closed will be reimbursed; mini-bar facilities are not allowable Otago Polytechnic Ltd expenses and if used must be paid for by the staff member.
9.3 The number of nights' accommodation booked should be the minimum required for the staff member to do their job. For example, if the travel is to an all-day meeting, accommodation may be booked for the night prior to avoid the early morning flight and ensure the staff member is rested for the day. The preference is for staff members to return on an evening flight rather than staying an extra night.
9.4 Otago Polytechnic Ltd does not pay staff who host visitors in their own homes.
9.5 If staff choose to stay privately thereby saving the cost of a hotel, Otago Polytechnic Ltd will reimburse up to fifty dollars ($50) per night for a pressie card or gift to be passed on to the hosts.

Vehicle Transport Rented Vehicles, Taxis and Use of Private Vehicles

10.1 The lowest cost option that meets practical needs should be used for vehicle transport (fleet vehicle, bus, shuttle, taxi, mileage, and airport parking, etc).
10.2 Where possible an Otago Polytechnic Ltd fleet vehicle should be booked and used in preference to a personal vehicle or rental vehicle (refer to clause 10.7.1).
10.3 All Otago Polytechnic Ltd business-related driving must occur in accordance with the Driving and Vehicle Safety policy
10.4 Otago Polytechnic Ltd accepts no responsibility for misdemeanours or traffic offences committed by staff while driving any vehicle. This includes parking and speeding fines.
10.5 Rental Vehicles

10.5.1 All vehicle rentals should be for the most economical type and size of the car – consistent with the requirements of the journey.
10.5.2 Domestic vehicle rentals are covered under Otago Polytechnic Ltd's commercial motor vehicle insurance for any staff who are driving on business authorised by Otago Polytechnic Ltd, therefore rental company insurance should not be taken.
10.5.3 For overseas rented vehicles, full insurance cover must be included as part of the rental agreement.
10.5.4Otago Polytechnic Ltd staff should re-fuel rented vehicles before returning to the agent.

10.6 Taxis

10.6.1 Taxi charges should be paid using a Taxi-charge card. These cards can be obtained from the Travel Coordinator in your area.

10.7. Use of private vehicles

10.7.1 Use of a private vehicle should be approved by the authorising manager prior to the commencement of the travel or reimbursement may not be paid.
The following reimbursement can be claimed and includes the cost of fuel.
Whichever is the lesser of:
(a) The current Inland Revenue Department (IRD) approved non-taxable rates per km, noting that these rates are at a higher rate for the first 3,500kms in one (1) calendar year and a lower rate after 3,500kms.
OR
(b) A maximum for one (1) round trip of one-hundred and eighty dollars ($180*).
*Exceptions may be made and approved by the Formal Leader prior to travel if the staff member lives, and normally works, in a location where they do not have ready access to a fleet vehicle. In such cases, the staff member will be reimbursed using the current IRD rates.
Conference Attendance

11.1. Any travel (including registration, travel, and accommodation) that is required as part of an Individual Development Plan (IDP) or Research Plan must be prior approved and budgeted for as part of those planning processes.
11.2 Staff should only be approved to attend conferences where attendance at the conference has demonstrable benefits to Otago Polytechnic Ltd.
11.3 If presenting a paper, the staff member, either prior to or after the conference should present their paper, preferably in an open lecture organised through the College or Research and Post-graduate Studies Office
11.4 The staff member should present to their college/school, programme of study area, or service area feedback on their impressions of and major themes of the conference.
11.5 Persons travelling overseas should maximise and take advantage of all opportunities to present their research interest/s, consult with colleagues involved in like programmes of study and/or formally visit other relevant organisations in the locality.

Meals and other travel-related incidental costs

12.1. Otago Polytechnic Ltd will meet travellers' actual and reasonable costs including gifts, taxis, parking charges, meals, business centre charges, business telephone calls, visas, airport taxes, preventative inoculations, and travel medications. They may be appropriately charged or reimbursed (on the production of receipts).
12.2. Otago Polytechnic Ltd will cover additional costs due to the staff member being out of town. This includes meals; however, the expectation is that meal costs are not incurred where they are included in conference registration, or it is possible to eat at the Koru Club for example
12.3. Domestic and international travel incidental costs may be charged to an Otago Polytechnic Ltd credit card or reimbursed. This will be on an actual and reasonable basis and receipts are required.
12.4. A cash advance may be approved for international travel. This is to cover incidental costs that must be paid in cash (for example tips). The advance must be approved in advance by the appropriate authorising manager, it should be kept to the minimum practical amount and any surplus must be returned to the Financial Services team.
12.5. As a guide, daily meal expenses should be no more than eighty dollars ($80) including GST per twenty-four (24) hour period.
12.6. Excess baggage charges will not be covered by Otago Polytechnic Ltd unless they are business-related.
12.7. Otago Polytechnic Ltd staff members are responsible for making their travel reimbursement claims. Full explanatory documentation in the form of a receipt is required to accompany claims – EFTPOS slips in most cases do not contain sufficient evidence of expenditure.

Approvals

13.1. Other than the exceptions noted below in the table, where retrospective approval is allowed, prior delegated approval is required for travel bookings.
13.2 Wherever possible, approvals should be made via the automated travel system. Where not possible approvals may be by e-mail.
13.3 All travel is required to be approved/authorised in advance of the travel by the appropriate authority, usually the staff members Formal Leader.
13.4. Retrospective travel for a staff member will only in exceptional circumstances be retrospectively approved/authorised e.g., an emergency.
| | |
| --- | --- |
| International Travel For | Approved By |
| Board Chairperson | Audit and Risk Chairperson |
| Board Members | Board Chairperson |
| Chief Executive | Board Chairperson |
| Executive Leadership Team Member | Chief Executive |
| All other staff | Executive Leadership Team Member |
| | |
| --- | --- |
| Domestic Travel For | Approved By |
| Board Chairperson | Audit and Risk Chairperson |
| Board Members | Board Chairperson |
| Chief Executive | Board Chairperson |
| Executive Leadership Team Member | Chief Executive |
| Directors | Executive Leadership Team Member |
| Head of College | Executive Leadership Team Member |
| All other staff | Formal Leader, Executive Leadership Team, Head of College, Programme Head, Director, Senior Financial Analyst, Executive Assistant |
| Travel to be on-charged to OPAIC | Deputy Chief Executive: Corporate Services, Director: Financial Services, Senior Financial Analyst |
14. International Travel Insurance
14.1. Staff travelling on Otago Polytechnic Ltd business must ensure travel insurance is arranged for international travel. Staff eligible for travel insurance through Otago Polytechnic Ltd include:
(a) Staff travelling on Otago Polytechnic Ltd business (insurance will be covered and paid for by Otago Polytechnic Ltd).
(b) Permanent staff and their families travelling for personal reasons (paid for by the staff member and an administration fee applies).
14.2. The Travel Coordinator or traveller must complete the travel insurance request form and notify the Contracts Office in advance of the dates of travel, so it can be officially documented with the Otago Polytechnic Ltd insurer.
15. Airline Lounge Memberships / Loyalty Points

15.1. Otago Polytechnic Ltd staff may be entitled to an Airline Lounge Membership as a business expense if they travel at least twelve (12) domestic/international return trips per annum, on an annual basis.
15.2. Airline Lounge Membership payments require an Executive Leadership Team member signoff for staff, or Chief Executive sign-off for Executive Leadership Team members and are to be reviewed annually against planned travel.
15.3. Otago Polytechnic Ltd staff who travel semi-regularly for business, but less than twelve (12) trips per year may apply to the DCE: Corporate Services to have an Airline Lounge Membership subsidised at fifty percent (50%) (the remaining fifty percent (50%) to be paid personally). Formal leader support will need to be supplied with the application.
15.4. Otago Polytechnic Ltd staff who generally do not travel for business, can apply to the Otago Polytechnic Ltd Contacts Office for an Airline Lounge Membership (Koru Club) at the Otago Polytechnic Ltd discounted rate. The membership fee will need to be paid personally by the staff member and there will be an administration fee charged by the Contracts Office.
15.5. Airline loyalty points that are earned for travel that has been funded by Otago Polytechnic Ltd can be retained and used personally by the staff member travelling.
16. Private Travel (Non-Otago Polytechnic Ltd Business Related)
Otago Polytechnic Ltd rates and benefits are available to staff who pay and travel privately. Staff should identify themselves to Otago Polytechnic Ltd's contracted Travel Management Company to receive recognition.
APPROVED BY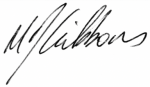 Approved by:
Dr. Megan Gibbons
Chief Executive
04/4/2022
Policy Version V6 : Previously Coded: MP0446