I have the perfect work/life balance here.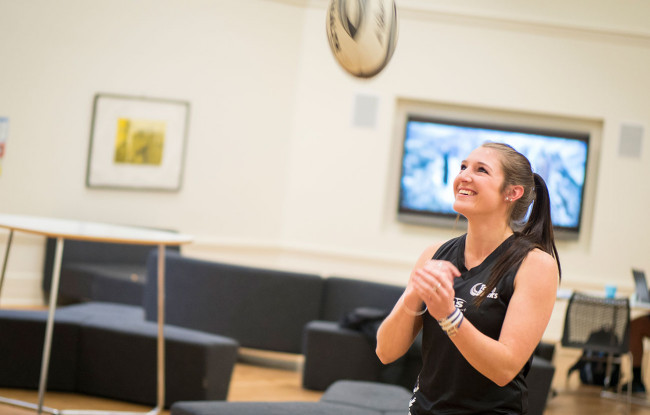 Dayna Turnbull - Kai Tahu
"I like to be in control," says Dayna reflecting on her positions playing for the New Zealand Open Women's Touch Blacks as a middle playmaker, and the New Zealand under 20 Women's Basketball team as a point guard .
Dayna Turnbull is a Diploma in Applied Sport and Exercise Leadership Kai Tahu student at the Otago Institute of Sports and Adventure majoring in Sports Management and Coaching. She has represented New Zealand in both touch rugby and basketball.
Studying at The Otago Institute of Sports and Adventure has also allowed her to be in control. "My study here is practical and hands on. I used to study Physical Education at university but there was no interaction there. People didn't know my name. Here I feel wanted."
Due to her previous sports coaching, Dayna has been able to cross-credit this extensive experience to count towards half of her diploma. This has cut her workload down from 20 hours per week of study to around ten, allowing her to work part-time and keep up the elite training needed to represent New Zealand in touch, as well as coach the Otago Under 17 Women's Touch team.
 "I also feel very supported as a Māori student. The lecturers check that I have everything I need to succeed and always say hi to me as I pass them in the corridors. I get to live my normal life and achieve my dreams."