Personal reflections
Ana Teofilo's work is inspired by her heritage, and her parents' journey to settle in New Zealand.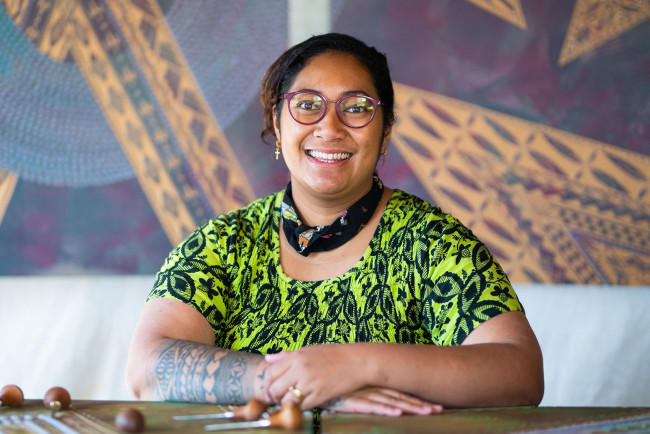 Being at Otago Polytechnic has helped me realise my weaknesses and strengths through painting. It's opened up my imagination to a place that I thought wouldn't be possible.
Ana Teofilo was born and raised in Dunedin but her Samoan ancestry is in her art.
"My work is based on my parents leaving Samoa for New Zealand for a better life. I'm working on a piece called Lanu Musika which is colour music."
Ana wanted to create a design that stuck out so used glue instead of painting dots.
I've had different reactions to my work from hearing drums through the colours in my paintings to the glue dots reminding them of candy or Aboriginal art and being in Australia. I just want people viewing my work to enjoy them and have fun with their imagination.
Ana completed her Bachelor of Visual Arts in 2013 and will finish her Masters of Visual Arts this year.
"I wouldn't be where I am now if it weren't for all the learning and encouragement I've had from my supervisors. My experience has been a delight."