Have skills, will travel
Suzanne Sun has travelled halfway around the world to embark on a career in tourism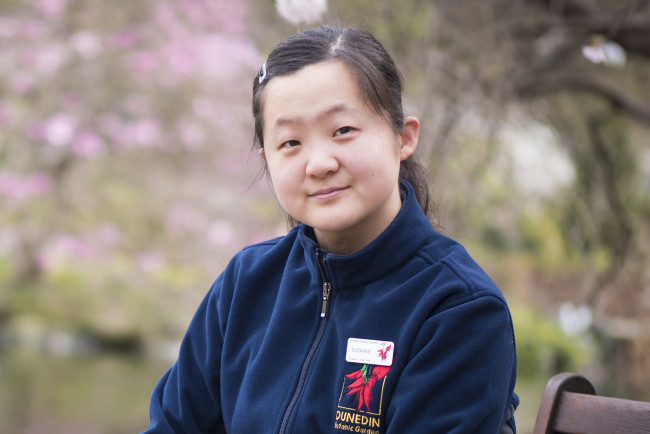 The industry placement is great. It has really pushed me out of my comfort zone and given me a lot of confidence.
Coming to New Zealand from the bustling trading and port city of Guangzhou, China (population 20 million), Suzanne Sun was in for a dose of culture shock. However it is an experience she hasn't regretted.
Suzanne has a Bachelors degree in British and American literature, and a Masters in translation. Having always really loved travelling and previously working as an English language teacher, she was keen to see how these two passions could work together. She decided to enrol in the Graduate Diploma in Tourism Management at Otago Polytechnic as her partner was keen to study visual arts here.
So far Suzanne has been impressed with the quality of the programme. "With passionate lecturers and small class sizes you get a lot of personal attention. The lecturers really care about you and are very well prepared and helpful. They help us grow a lot."
As part of the industry project component of her qualification, Suzanne has been working for the Dunedin Botanic Gardens researching ways to improve their services and reputation. "The industry placement is great. It has really pushed me out of my comfort zone and given me a lot of confidence."
"I feel like the Graduate Diploma has given me a lot of opportunities. It has allowed me to gain new skills and to take control of my studies. I'm not sure what is next for me once I graduate but I could either search for a job in the tourism industry using some of the networks I have gained or I could go into tourism research and do postgraduate study."