Taking charge
Rebecca Williams seized an opportunity and ran with it, and now she's constructed a new career.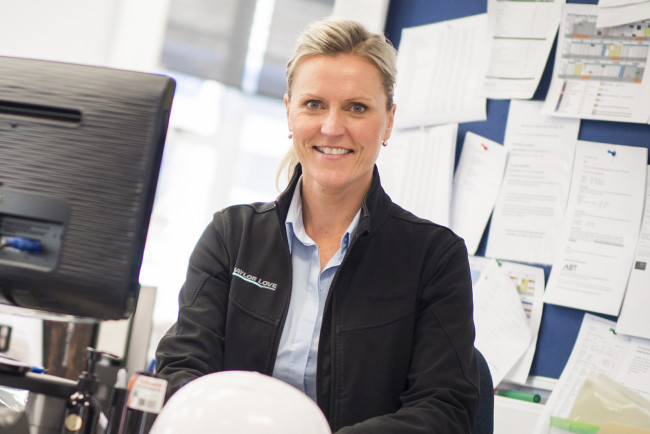 The diploma is internationally-recognised – which is great, as graduates can take their careers overseas.
Rebecca Williams started work with Naylor Love as an Accounts Administrator, but then realised she was more interested in the work going on around her.
She approached the company about taking her on as a Quantity Surveyor cadet, and undertook a four year, part-time cadetship. Now, she's heading up a $25 million dollar construction project in Dunedin.
Rebecca loves the flexibility and variety that quantity surveying provides. "You spend a lot of time out of the office dealing with other construction professionals, and each job is so different – it's certainly not monotonous," she says.
The job involves a range of tasks, including cost estimates, preparing budgets, payment claims, variation claims, managing cash flow, bidding for contracts and negotiating final accounts. "It's basically cost management for a construction project," Rebecca explains.
The cadetship provided Rebecca with many opportunities to practise the knowledge and skills learnt in the classroom.
She says her workplace is very supportive. "The guys here are great," she says. "I've had great mentors, who have helped me a lot."
Rebecca definitely recommends quantity surveying as a career to other women, but suggests it is important that they learn a bit about what it involves first. "There's a big demand for the role, but you do need to be resilient and confident."
→
New Zealand Diploma in Construction (Level 6) (Construction Management) or (Quantity Surveying)
Want to join a team of construction professionals to see the realisation of commercial or residential construction projects? This qualification has been developed in consultation with employers and industrial, academic and professional bodies to ensure graduates are highly competent and industry-ready. If you have existing skills and knowledge due to practical experience in this area, you could study the Construction Management strand of this programme via distance through Capable NZ (our recognition of prior learning centre). You may have already gained credits towards this qualification.