We went straight into working as commercial photographers as soon as Jade graduated.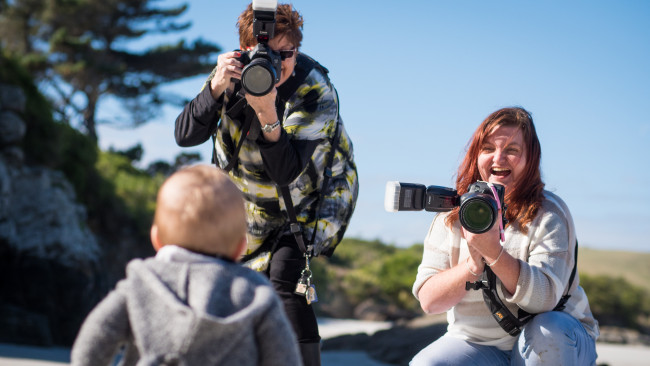 Mother and daughter, Tina and Jade Watt, never imagined they'd end up owning and running their own commercial photography business together when they both enrolled in the Certificate in Digital Photography (Level 5)*.
"I already had a Bachelor of Fine Arts from the Otago Polytechnic Dunedin School of Art but I wanted to be more proficient in digital photography as I was using a lot of photos in my artwork," says Tina.
"My dream was always to be a flight attendant or a vet nurse, so I did a flight attendant course, a certificate in vet nursing and then a business administration programme but I found it hard to get a job. I'd always liked taking photos, so that's when I thought I could do a photography programme and take photos of animals," says Tina's daughter, Jade.
Both mother and daughter were amazed and thrilled at how much the one year programme covered.
"We had a full day in the studio every week, field trips to Queenstown and commercial photographers came in to talk to us about their work. We even had someone from Inland Revenue come and talk to us about tax," says Tina.
Jade went on to complete the Diploma in Digital Photography (Level 6)* the following year and they started their business Christina Jade Photography soon after.
"We work from my home, in my garage. As soon as the cars go out, the floor gets luxed, the backdrops come down and the lights come out. One day, we would love to have a permanent studio where everything can remain out," says Tina.
"As well as studio work, we also do natural light shoots, particularly weddings and maternity/newborn photography, which are my favourites, and of course, anything to do with pets. And having a vet nursing certificate gives the client confidence that I'm actually trained to handle their animals," says Jade. 
*The Certificate in Digital Photography (Level 5) and Diploma in Digital Photography (Level 6) previously offered by Aoraki Polytechnic are now offered through Otago Polytechnic.