Cutting it
Qualifications allow Anna Lobb to sharpen her plans.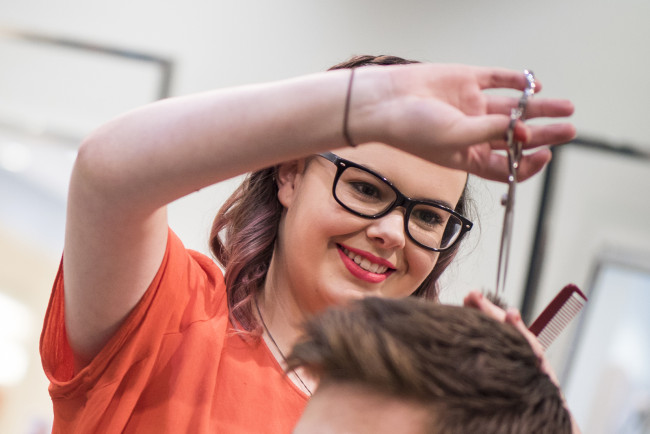 Sometimes you just need to push yourself to follow your dreams.
After leaving high school at the age of 16, Anna decided that she wanted to train to become a hairdresser and was impressed by the amount of practical experience that she gained during her two programmes.
"I got to do cuts, colours, hair-ups and sets for real clients and show my work in photographic competitions. In my first year, I got a first and third place."
Anna is now an Apprentice Hairdresser at Express Cut and Colour in Dunedn and is enjoying the experience.
I love it, it's so much fun! I do different things every day which keeps it interesting and exciting.
Her next step is to complete her apprenticeship and become fully qualified through the New Zealand Hairdressing Training Organisation.
"So far I seem to be on track to meet that goal. As for any other plans, I'm just keeping an open mind."
Anna graduated with the Certificate in Hairdressing (Level 3) and Certificate in Professional Hairdressing (Level 3). These programmes have now been replaced by the New Zealand Certificate in Hairdressing (Salon Support) (Level 3) and our New Zealand Certificate in Hairdressing (Emerging Stylist) (Level 4) due to a national review of qualifications conducted by NZQA.
→
New Zealand Certificate in Hairdressing (Salon Support) (Level 3)
This programme is equivalent to the first year of a hairdressing apprenticeship. Delivered in our hairdressing training salon, you will undertake activities that mimic working in a real salon. There are regular visits from industry professionals and our close ties with industry ensure that you are given the most up-to-date information about technologies and trends.