A hospitable type
Amanda Linklater is no stranger to dealing with strangers.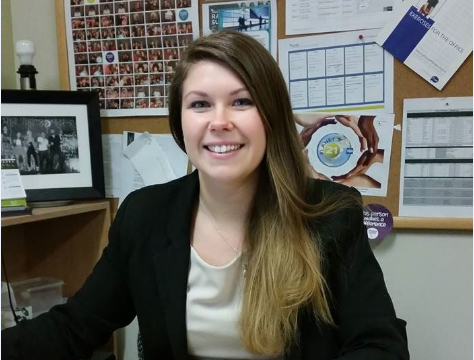 Study
Diploma in Hospitality Management
Training in the on-campus restaurant and café at was a real highlight – putting aside the textbooks and gaining invaluable practical knowledge.
Amanda completed her Diploma in Hospitality Management* at Otago Polytechnic in 2010 – and then moved straight into a role as a Graduate Management Trainee (GMT) with the Accor Hotel Group.
As a trainee, she experienced all areas of hotel service, including Housekeeping, Front Office, Restaurant and Bar, and Sales and Conferencing, while working in a variety of top New Zealand hotels.
Amanda grew up in 'the hospitality lifestyle' due to her mother's role as a chef. She's always loved the industry's fast pace and "everyday variety". Despite her enthusiasm, there were those who didn't see hospitality as a wise career choice. "At school, some teachers advised me that hospitality isn't 'a real job', but I was determined to prove them wrong – and I certainly have!"
She loved her time at Otago Polytechnic, especially the 'hands-on' aspect of learning. The quality of teaching also impressed her.
The lecturers really knew their stuff. They taught by personal experience, and their passion only served to drive the students even more.
A highpoint during her study was entering the Restaurant Association of NZ Culinary Fare competition, which she recommends to anyone completing a hospitality course at Otago Polytechnic.
Amanda is currently the Housekeeping Manager at Hotel St Moritz – a boutique hotel located in Queenstown. Travellers make up much of the workforce, and part of Amanda's role is to welcome them and 'show them the ropes'. "It's such a pleasure to introduce new employees to the team," she says. "Many arrive with limited English and are miles away from home – I love watching them learn and grow."