Relishing Rotterdam
Cameron Scott describes studying design innovation in the Netherlands as "the best thing" he's done.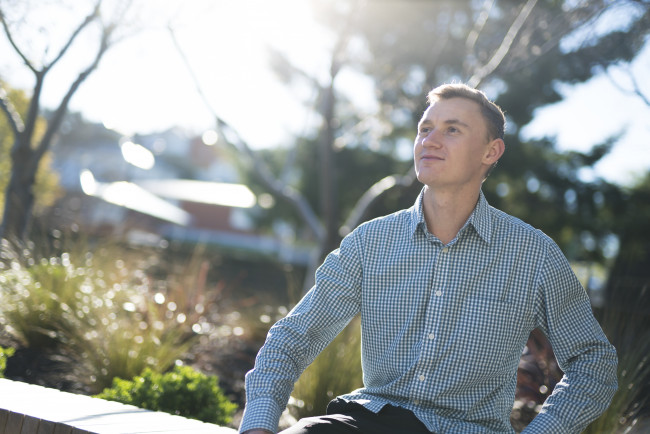 I made friends for life I'm sure I will see again.
Cameron Scott arrived in Europe two months early for his exchange at Rotterdam University of Applied Sciences.
This allowed the IT student a decent amount of time to travel and experience different cultures before settling down to study.
Cameron's course in Rotterdam was called Design innovation for one billion people and covered design thinking, trend watching, design psychology, conception, design principles and prototype iterations.
"We could pick any type of innovation we wanted so long as it was an innovation that could reach one billion people. I was a little out of my comfort zone -- I was expected to be proficient in design and art programmes such as Adobe Photoshop or Illustrator. It definitely taught me to be more self-directed in my learning," he says.
Cameron's class was with both Dutch students and exchange students, and they often enjoyed class study trips to other European cities like Antwerp, Brussels and Barcelona.
"Going on an exchange was the best thing I have ever done. Travelling definitely helped broaden my mind and it was fun to experience the cultural differences such as biking everywhere or being greeted with a kiss on the cheek," he says.
"My recommendation to others would be if you decide to go an exchange make sure to go the extra mile to meet people and talk with people you think you might get on with. That will help you have the best experience possible."
Watch Cameron share his experiences on video
→
Bachelor of Information Technology
Develop high-level technical and problem-solving skills and a solid theoretical understanding of Information Technology concepts in this hands-on degree. If you have existing skills and knowledge due to practical experience in this area, you could study this programme via distance through Capable NZ (our recognition of prior learning centre). You may have already gained credits towards this qualification.