My personal experience of massage therapy drove me to complete a qualification, and I could not be happier!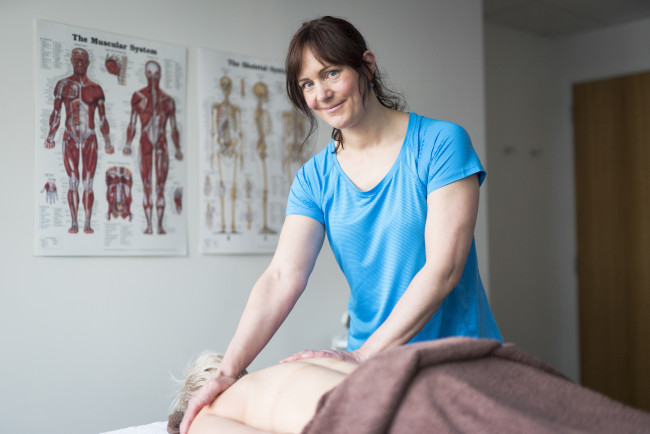 Megan loves the sense of freedom running her own massage therapy business provides. She manages all aspects of her job – and chooses her own hours and location. "My business is strong and healthy because I'm passionate about it," she explains. "The desire to help others drives me to continually further my studies, to make me even better at what I do."
Megan wanted to become a massage therapist when she left school around 20 years ago, but it wasn't considered a valid career path at the time. After working at various jobs and starting a family, she enrolled to study at Otago Polytechnic in 2014. She completed a Certificate in Stress Management and Spa Therapies with Distinction in 2014, and then graduated with a Diploma in Advanced Therapeutic Massage with Merit in 2015.
"The fantastic tutors, amazing facilities and vibrant atmosphere were all highlights," Megan says. She found the tutors very supportive and encouraging, and was impressed by the range and quality of facilities and services available – from the library to Student Health.
The Diploma has allowed Megan to apply for positions that required recognised qualifications, and helped her in all aspects of her business. "I learned not only the hands-on massage skills, but also about communication, marketing, professionalism, managing a business and keeping within my scope of practice."
Megan recommends the Diploma to anyone considering a career in massage therapy. "Massage therapy has been going through considerable changes of the last 10 years and having a qualification is vital to making it in this industry."
Read about Certificate in Stress Management and Spa Therapies (Level 5).
Read about the Diploma in Advanced Therapeutic Massage (Level 6).