View to the future
Joanna Blair regards education as an unfolding landscape.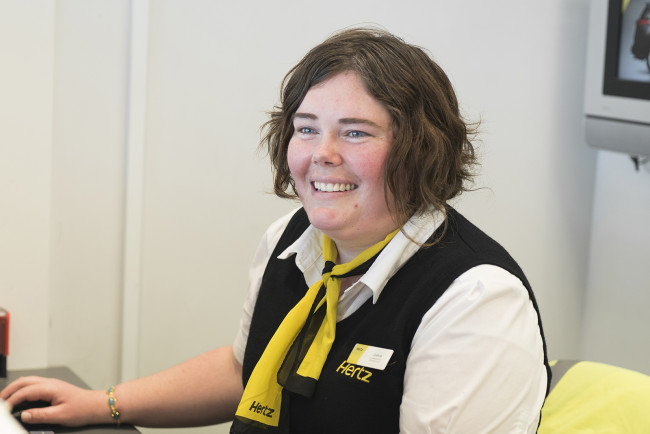 Gaining a summer job at Mount Cook through Otago Polytechnic's work placement was awesome!
Joanna Blair loves the idea of showing our beautiful country to visitors – and since completing her qualification in Travel and Tourism from Otago Polytechnic, she's been busy getting experience in this exciting industry.
During her studies, Joanna did a work placement at Mount Cook, where she worked in the Sir Edmund Hillary Alpine Centre, selling souvenirs and tourist activities to visitors. After that she got a job with Hertz Car Rentals at Dunedin Airport. She also worked for Hertz in Invercargill before studying to get her commercial pilot licence.
"The best job so far was definitely the one at Mount Cook," she says. "I loved working with people from other countries. I also enjoyed seeing the appreciation of New Zealand's landscape through their eyes."
Joanna feels the qualification has helped her gain confidence and made her realise just how much she enjoys tourism and how much she wants to contribute to this industry. She now plans to work as a pilot for scenic tour companies.
"If you're considering a career in travel and tourism I encourage you to do it," Joanna says. "There are lots of job opportunities in this industry and you'll definitely learn skills that will help you – both in your future career and in life."
→
New Zealand Diploma in Tourism and Travel (Level 5)
Keen to hold supervisory positions in the tourism and travel industry? Then this is the qualification for you! Learn how to effectively implement processes that actively support and enhance the visitor experience and evaluate local, national and international tourism operating environments. A fieldtrip to a tourist region, guest speakers and local tourism enterprise visits will help to build knowledge and connect theory and practice.