Breaking new ground
Alex Harrison has some sound advice for anyone wanting to further their education.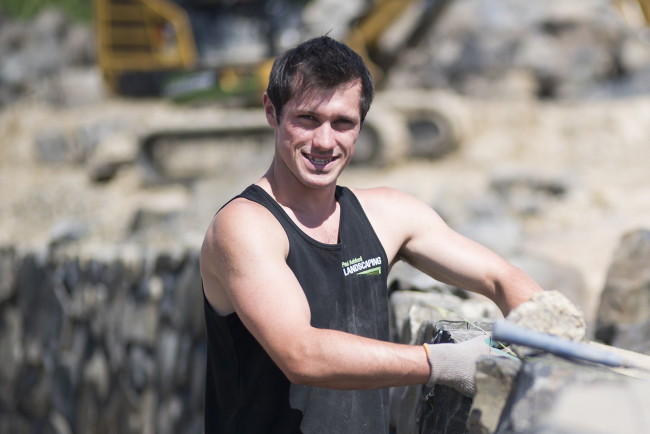 It's an amazing job. Once I've finished a project I can stand back and say 'I did that'!
Alex Harrison wasn't really sure where he was going in life. With Dyslexia and ADHD, he didn't enjoy school and left as soon as he turned 15. But a youth education programme introduced him to plants, and he's never looked back.
Alex enrolled to study Horticulture at Otago Polytechnic in 2015. His partner was about to have a baby, and he was nervous about the study, but he was determined to make something of himself. "It was awesome when I found out I'd been accepted. I didn't miss a day because it was such a good experience to actually enjoy learning" he says.
When Alex talks about landscaping, his excitement is palpable. "I didn't even think I'd be able to pronounce plant names, and now I can actually identify whole varieties!".
A week before graduation, Alex was offered employment with Paul Ashford Landscaping. "It's an amazing job. Once I've finished a project I can stand back and say 'I did that'!"
Alex says his studies at Otago Polytechnic have really helped. "Everything I learnt there, I apply to my job every day." He has some sound advice for anyone wanting to further their education, "Don't be afraid to ask for help. There are so many people there to help, I used them all!"