The plots thicken
Anika Jackson says she'd recommend the programme to anyone.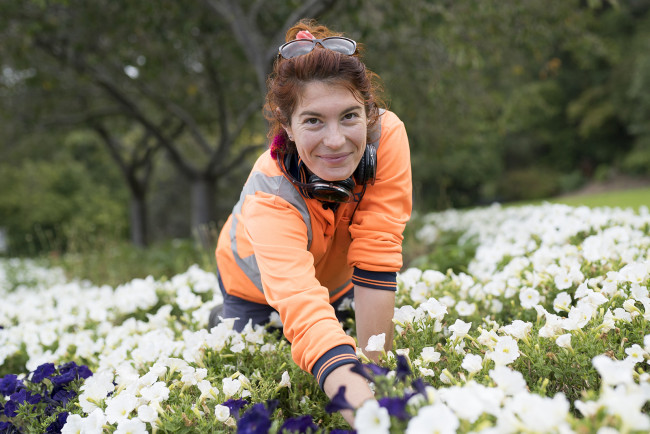 Otago Polytechnic offered me a good balance … I never had to sit too long!
It was a big step for Anika Jackson to sign up at Otago Polytechnic. "I was bored and felt like I needed to do something, but I wasn't sure what. I'd never done any study before, but I really enjoyed the classes, and actually found it really easy"
The stay-at-home mother enjoyed growing vegetables and loves using her hands, so horticulture was the obvious choice. "I need to be active and outside. I never saw myself at University, there was too much classroom time. Otago Polytechnic offered me a good balance … I never had to sit too long!"
Anika studied the National Certificate in Horticulture (Level 4) with a focus on sustainable horticulture. She then came back for a second year and completed her landscape studies with a National Certificate in Horticulture (Advanced) (Level 4).
A month before graduation, she found employment with Delta, and is now their main gardener along the Ravensbourne - Aramoana Highway. "I look after everything from sports fields to playgrounds and planting of roadside plots. There's a real freedom of choice of where I get to work and what I'm going to do each day."
Anika's delighted with new equipment she's received. "I got a blower this year, which is so much more convenient, and I helped design the cage on the back of my brand new ute." Her favourite part of the job though, is meeting people. "Getting out and talking with locals is the best. They ask for gardening advice, it's great getting to know them" she says.
Anika says her studies apply directly to her role with Delta. "Otago Polytechnic covered a broad spectrum of knowledge. I haven't had to learn a lot for my job, just extend my skills. I'd definitely recommend the programme to anyone!"