Peak achievement
Jim Young spends his life chasing the winter, taking to the slopes around the world to do what he loves the most.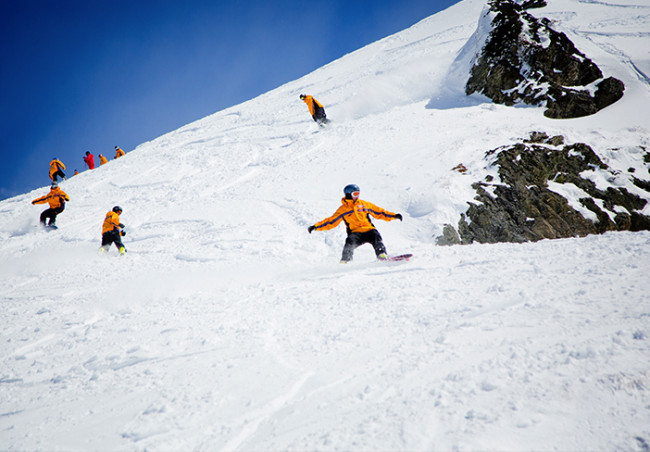 Making a career out of my passion has to be one of my greatest achievements.
Jim Young has found his true calling in the mountains, and his Avalanche Studies at Otago Polytechnic helped him get there.
After leaving high school, he began training as an automotive engineer, but soon realised this path wasn't for him. Now he's working as a ski patroller at The Remarkables – and soon he will be off to Japan to work as a ski guide for the northern winter.
Otago Polytechnic is the sole provider of this certificate in New Zealand, and my qualification has already opened many doors within the ski industry.
In the past seven years, he has worked twelve winter seasons as a professional ski patroller in Queenstown, Colorado and Canada.
The highlight of his time at Otago Polytechnic was the satisfaction of gaining one of the most respected avalanche qualifications from such a well-respected institution.
"The programme is run by Peter Bilous," explains Jim, "who is renowned in New Zealand and North America for producing some of the leading people in the avalanche industry."
Jim's aspirations require further study, and he's now working towards gaining his NZMGA Assistant Ski Guide qualification, with the exam coming up in September. "This will enable me to further my scope of work available within this exhilarating industry."