Caring for our environment
Glen Riley's love of the outdoors led to his career showing others ways to look after our local environments.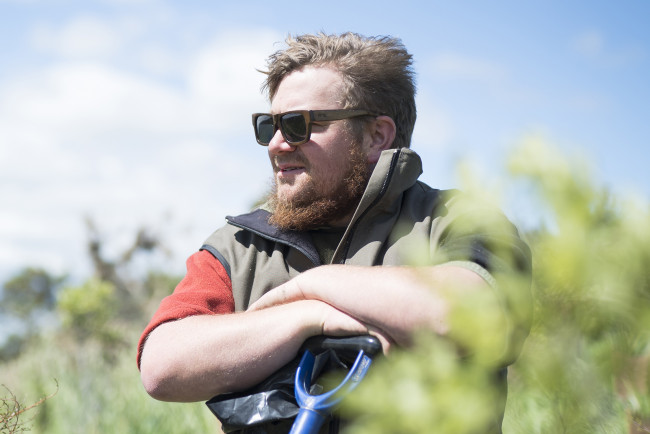 Study
Diploma in Outdoor Leadership and Management (Level 5)
The Diploma gave me confidence in engaging people with the outdoors – and taught me how to get the best out of others in these environments.
Glen's typical working day at the Sinclair Wetlands involves lots of variety. He can usually be found undertaking ranger type restoration work, or instilling a love for the environment in schoolchildren, Woofers, or volunteers.
I really enjoy giving people the opportunity to experience nature and try their hand at conservation activities," he explains. "It's pretty addictive work and most people get a real kick out of it.
Glen grew up on an organic market garden in Kakanui, North Otago. He's always felt attached to the land, and is passionate about sports, recreation and the wilderness. So, when choosing a career, he was keen to work in an environment he could relate to, and felt inspired by.
Otago Polytechnic's Diploma in Outdoor Leadership and Management* set him off on the right path. The programme confirmed his love of the outdoors and exposed him to some magical and inspiring places. The instructors also made a great impression. "They were absolute role models – providing a challenging and safe environment, while looking out for us and encouraging individual development."
Glen initially found work as an outdoor leader in adventure tourism, before coming to realise that he preferred taking people out to enhance the environment, rather than just 'for a good time'. Either way, the course proved invaluable. "Today, I feel privileged to play a role in bettering New Zealand's fragile environment. Much of our NZ flora and fauna is found nowhere else on earth and it's up to us to protect it."