Ziptrek is a company that lives and breathes sustainability and our staff actively educates and explains this as part of the tour experience.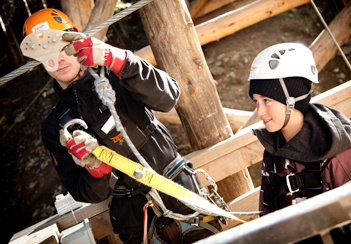 Trent Yeo, Ziptrek Ecotours Director
Flying fox adventure operator Ziptrek Ecotours are fast becoming sustainable leaders in the Queenstown community. In 2011, they won the coveted Sustainable 60 Award by Fairfax Media and have since enrolled in the Sustainable Practice 360 programme.
"We began the 360 programme on the continuing journey to improve the business in its economic, social and environmental performance.  Business efficiency and sustainable growth are extremely important to us, especially as a new business of just over two years, so we needed to establish ourselves in a relatively crowded tourism market here in Queenstown.
"This course is thorough and strategic, creating structure around your business ideas. Another advantage is finding a network of other business leaders who have the same challenges and realities of business, but have the same motivations as you to creatively pursue a better outcome for the company and the environment."