Educator and coach
Every day, Callum Wardell passes on his passion for sport and exercise to a younger generation.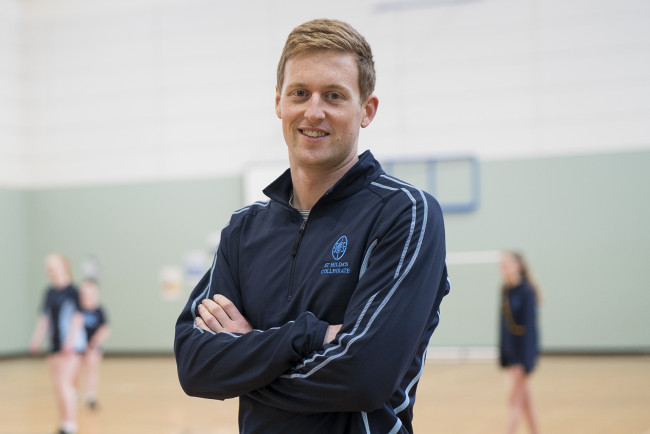 The experience you get at Otago Polytechnic is a huge help when it comes to securing that first job. You really learn on your feet!
Callum Wardell loves his job. "I get to deal with students, staff, parents and volunteers who are so passionate about sport," he says. "Not only that but I have the opportunity to travel away to events and tournaments with teams. Each day is different in a job like this."
Callum is the Head of Sport at St Hilda's Collegiate. Previously, he worked as a Sports Coordinator at Takapuna Grammar on Auckland's North Shore, which made the transition to his current role easier.
Sport has always been part of Callum's life.
When it came to a career I wanted to be involved in something I was passionate about – and with Sport becoming increasingly professional, I saw Sports Management as an exciting opportunity.
He graduated from Otago Polytechnic specialising in Level 5 Sport Management and Coaching. Callum enjoyed his time at the Polytechnic, particularly being able to meet like-minded people who were passionate about the sports industry and pursuing a career in it. "My diploma also gave me a chance to meet a range of people involved in sporting organisations throughout the region. I also got to coach a sports team, primary school kids and other groups, as part of my studies!"
Considering a Sport Management career? Callum encourages you to get involved and make the most of opportunities. "We are very lucky in Otago to have such exceptional school and sporting bodies that are always willing to support and encourage students pursuing a career in this industry," he says. "The contacts, relationships and experience you gain can really help you make that next step into the Sport Management sector."