A fresh perspective
Global perspective puts a spring in Brett Ereckson's step.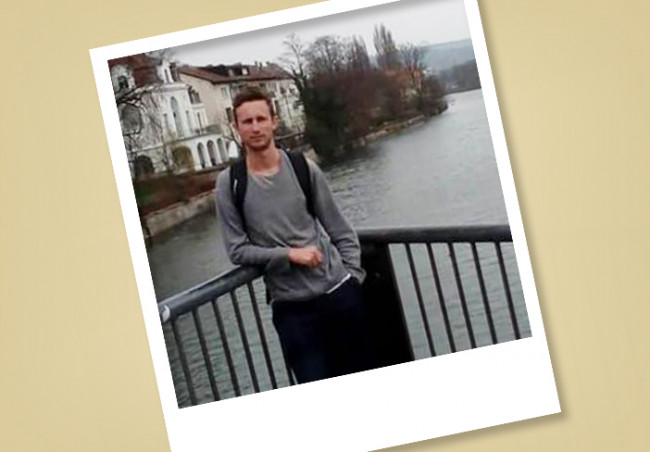 Studying abroad is always a good point for a CV. In a professional sense, it shows that I have communicated and worked with engineers in Germany.
Since returning from a semester exchange to Reutlingen University of Applied Sciences in Reutlingen, Germany, Brett Ereckson feels he's gained a new, global, perspective.
"I definitely look at the world differently," he says. "I had a chance to network with people from different cultures, and I also saw how New Zealand is perceived overseas. People don't know a lot about us – but what they do know is all good!"
The Bachelor of Engineering Technology student (who specialises in Mechatronics), found his exchange in Reutlingen highly valuable.
"My time in Germany provided me with cultural and social benefits that will translate well to my career possibilities in the future."
During his exchange, Brett learned the basics of German, and enjoyed the global environment in Reutlingen, where he was one of hundreds of international students.
"I made friends with people from all over the world," Brett says. "I can now communicate with other cultures better – and it's also broadened my horizons."
→
Bachelor of Engineering Technology
Become an engineering technologist! Learn engineering theory and the applied and practical skills required to work in a wide range of industries, and gain a deep understanding of your area of specialisation through an industry-based project. Mechanical, Civil and Electrical specialties available. If you have existing skills and knowledge due to practical experience in this area, you could study this programme via distance through Capable NZ (our recognition of prior learning centre). You may have already gained credits towards this qualification.