I got talking to the Centre of Sustainable Practice and made the commitment to prove that bio-diesel was a viable option for us.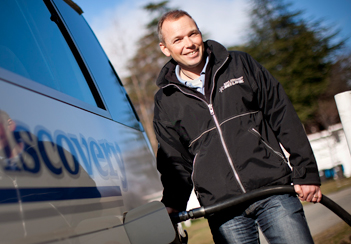 Tim Barke, Kiwi Discovery
In 2009, Otago Polytechnic's Centre for Sustainable Practice (CSP) set up New Zealand's first bio-diesel consortium in the Queenstown Lakes District. Outdoor adventure company Kiwi Discovery was the first to jump on board with the initiative.
"The Centre provided advice, contacts and courses to help us with our sustainable practices. Working with them has given us the opportunity and incentive to analyse what we do and how we do it more closely. 
"It's also helped foster a culture of sustainability within the company where staff and management are working together with a greater appreciation and motivation for the sustainable outcomes we are trying to achieve. It's been a positive and constructive experience and we intend to continue working with them."
The Centre for Sustainable Practice provide a range of services and programmes for businesses looking to implement more sustainable practices, reduce greenhouse gas emission and less their impact on the environment.